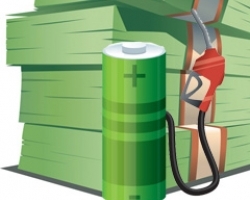 Update: The city of Seal Beach has removed Item J, Oil Revenue Recovery Agreement, from the Monday, Dec. 11, City Council agenda. The revised agenda was released today, late Friday afternoon, Dec. 8.
Facing a tight budget, the City of Seal Beach is renewing efforts to tap into new oil revenue. As early as Monday, Dec. 11, the City Council could consider hiring a consultant to help in that effort.
The proposed candidate comes with experience in Seal Beach, but also baggage.
City Finance Director Victoria Beatley is slated to propose the re-hiring of Greg Kirste and Municipal Petroleum Analysts on a contingency fee agreement.
"Greg says there's big money out there; I want to go after that," Beatley said in a recent interview.
Municipal Petroleum Analysts, or MPA, previously conducted oil and gas research and audits for Seal Beach and secured roughly $216,000 in back payment of oil taxes and fees.
But MPA is also linked to City Manager Jill Ingram's controversial trip with a consultant to Alaska in 2014. The consultant was Kirste's sister, and one-time MPA principal, Diane Ripley.
Despite the cloud of controversy, Kirste says he's continued to independently work for hundreds of hours to find money for Seal Beach.
Current Proposal
In the current proposal, MPA writes it has identified new sources of gas and oil revenue and is "sufficiently certain these new sources will produce millions of dollars in new City revenue."
At a City Council Study Session on oil revenue in March, Kirste estimated there was $13 million dollars in potential oil revenue in Seal Beach. When asked recently if that figure was no longer accurate Kirste said, "No, I wouldn't say that," but still declined to give a dollar amount or range.
"I've done a lot of investigative work. I believe there's significant opportunities for the city," Kirste said without offering specifics.
"But I think there's still a lot of work that needs to get done and what I'm seeking is a contract to do that work," Kirste said.
As payment, MPA is seeking a 15 percent contingency fee on all new revenue collected. That means if there is $13 million in new revenue, Kirste would gain nearly $2 million. Conversely, if he finds nothing, he gets nothing. The proposal doesn't specify how long the contingency fee on revenue would last.
In addition, MPA would receive a fixed monthly fee of $975 while the work, estimated to be 1,500 hours, is completed.
The agreement is still being reviewed by the City Attorney and has not been finalized, according to Beatley.
Beatley said she will propose approving six months of fees for MPA at a cost of $5,800. Beatley said the city has money available to cover the cost.
Beatley said she trusts the oil revenue is there based on her conversations with Kirste.
"Am I 100 percent convinced? No, which is why this is a contingency and why he wouldn't get paid [more] until revenue came in. I have faith in him, I believe he's got real numbers and I believe him when he says we have some immediate money that can come in," she said.
Kirste's and MPA's Background
The city hired MPA twice before, in 2013 and 2014, to research and audit oil and gas production at a total cost of $48,000. Both agreements were approved without council consideration under the City Manager's authority to sign professional services contracts costing less than $28,800.
In 2014, MPA secured $204,783 in back payment on oil production taxes from oil company BreitBurn. An additional $12,079.82 for barrel tax and permitting fees was also collected.
Sometime in 2014, a third MPA contract was being looked at that had a $24,000 fixed fee and a 40 percent contingency fee.
According to Beatley, that bid was shelved after it was revealed that Kirste's sister, Diane Ripley, also the sole name on MPA's first agreement with the city, went on a trip to Alaska with City Manager Jill Ingram in August of 2014.
Ingram provided receipts to prove she paid her own way for the trip and she publicly apologized for any appearance of impropriety. An investigation by the Orange County District Attorney's Office concluded there was insufficient evidence for a case.
Kirste said Ripley is not involved with MPA or the current proposal to Seal Beach.
"The contract before the City is mine alone and does not include Diane or any other party," Kirste wrote in a recent text.
A 2015 contract between the City of Carson and MPA for oil auditing work lists both Kirste and Ripley as "personnel being used to accomplish the service."
Community Criticism
Kirste and MPA have been criticized by some vocal members of the Seal Beach community.
At the March Study Session before City Council, Ray Zeoli, a resident with 30 years of experience in the oil industry, voiced his concerns. He said Kirste was not qualified for the job because he had not provided a resume and said Kirste had failed to deliver on MPA's two prior contracts.
In a recent email, Zeoli expanded on those concerns: "Given that his prior contracts with the City required him to audit virtually every oil revenue source in Seal Beach, he has a contractual obligation to reveal the details of his $13 million find. Instead, he is withholding this information and offering to release it under a 15 percent contingency."
Beatley said the results of Kirste's first contracts are in draft form and cannot be made public, partially because they could reveal "trade secrets."
In an email, Beatley said she does not know MPA's information identifying a potential new source of revenue "as it is proprietary."
"I suspect that part of the reason for maintaining the trade secret is that oil companies monitor the cities that they work with and until we are ready to move forward with the recovery we don't want to make it publicly known," Beatley wrote.
Resident Robert Goldberg, who first revealed Jill Ingram's trip to Alaska with Ripley, said he is interested in transparency. He said he'd like to see proposals from different consultants presented to Council in a side-by-side comparison.
Two other proposals were submitted to the city. One was from Millennium Consulting and the other was from Don Clarke and William Greene. Both firms boast years of experience and provided detailed plans. But Beatley said their proposals were more task-based and would require more investment for less payoff.
"If you look at the proposals that are out there, it's basically spend 100 to get 100 and that's not smart money," Beatley said.
Kirste said he had reached out to the critics and offered to meet with them but only ended up in a lot of email exchanges.
Today he called it all politics. "I really do stay out of politics," Kirste said. "I just focus on my job. My job is to find money for the residents and that's what I do."
"We're not trying to hide anything. We're trying to get money for the city," Beatley said expressing some frustration with critics.
"And we're getting a road block because there's a couple of individuals that have a different way of thinking, and want to make sure that they're satisfied before we can move forward. And they don't run the City. The City Manager runs the City and the City Council runs the City."