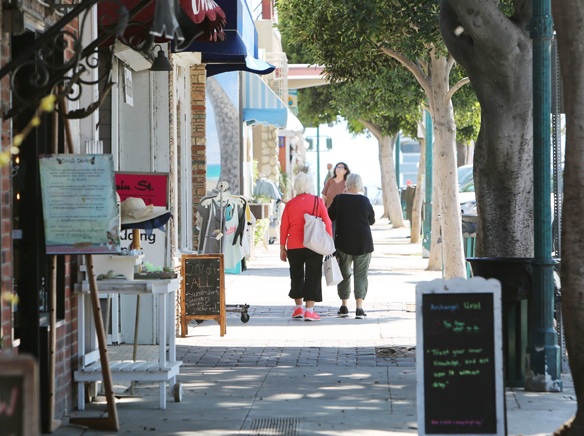 The chairman of the Seal Beach Chamber of Commerce's governmental affairs committee is hoping an upcoming roundtable will foster greater cooperation between the business community and the city.
According to Marah Finberg-Kuck, the decision to hold the Business Roundtable was based on the results of a recent survey of Chamber members wherein the majority of respondents who supported "getting new ideas on the table."
She said the event will be held June 28 at the Seal Beach Senior Center. While only Chamber members will be invited to the initial event, Fineberg-Kuck said she hopes that future meetings will involve the public giving input on various ideas that could become the foundation of a community based economic development plan.
More than 30 new ideas and concepts have been proposed by Chamber members during a recent "brainstorming" session, she said. By bringing Chamber members together with city officials for this meeting, the Chamber believes they can foster greater cooperation.
Also, Finberg-Kuck said the business roundtable is more about the community than the Chamber. "Although Chamber members hope to benefit, the Business Roundtable is more of an exercise about the future of the community," she said.
Seal Beach officials have strongly hinted lately (see related budget story) that declining revenues in recent years have almost reached the point of either raising revenue or cutting the level of service.
"This will be an excellent opportunity for us to collaborate with the city to review the economic development plan," she added.
City Finance Director Vicki Beatley has been receptive to the discussions and very cooperative in planning the roundtable, according to Finberg-Kuck. Key city leaders are expected to participate in the business planning session.