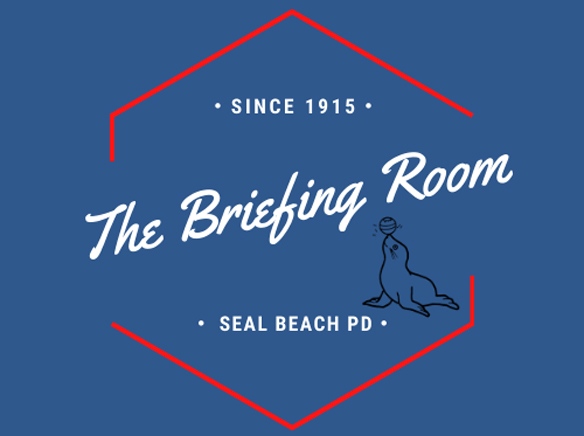 Hi Seal Beach!  This week's article is written by our Community Oriented Policing Team Officer Kendra Owen.  See below:
It's summertime and we are excited for the warm weather!
It is the end of the school year, and the summer months are here. With that being said we are preparing for larger crowds and an increase in visitors. The cloudy skies are fading, and sunny days are in sight, and we know what that means: an increase in vehicle and pedestrian traffic in Seal Beach. Old Town certainly sees a noticeable surge in visitors and residents on Main Street and the beach, whether people are here to shop, eat, or just enjoy beautiful Seal Beach.   
In order to provide an enjoyable experience for all, the Community Oriented Police (COP) Team and Code Enforcement have been working together with business owners on Main Street, so we can provide a safe, welcoming and accessible environment for visitors and residents.
We want our small business owners to flourish and at the same time keep our sidewalks safe, clean, and family friendly. We want to remind everyone that the public sidewalks need to be clear of clothing racks, tables, chairs, flowerpots, A-frames signs and other displays. This is to ensure our sidewalks are accessible to a variety of people, who may be either walking, in a wheelchair, or pushing a stroller.
Code Enforcement has delivered letters to each business over the past few weeks advising businesses of any violations. The COP Team has also met with businesses on Main Street educating owners of the violations. We have seen a great improvement with items being removed from the public sidewalk, which has allowed for a better flow of pedestrian traffic on the sidewalk. Please continue to keep the sidewalks clear in compliance with the Americans with Disabilities Act and local encroachment ordinances.
Here are some of the Seal Beach Municipal Codes to adhere to:
• S.B.M.C. 7.35.010 (B)(5) – Obstruction on Public Property.
No person shall obstruct any street, alley, sidewalk, public way or public property by causing or permitting to be placed, erected or set in position any fence, post, or other barrier, or by sitting in or upon any public hallway, public sidewalk or public walkway area. This prohibition does not prohibit sitting on the seat of a bench legally placed upon a public hallway or upon a public sidewalk, or standing on the sidewalk at a bus stop for the purpose of boarding a bus.
• S.B.M.C. 7.35.010 (B)(6) – Encroachment on Public Property.
No person shall erect, construct or maintain any structure, in whole or in part, in or on any street, alley, sidewalk, public way or public property, without an encroachment permit. This provision shall not apply to lawfully installed news racks.
• S.B.M.C. 5.80.020 – Sidewalk Vending.
No person, either for themselves or any other person, shall conduct or engage in sidewalk vending within the city without first obtaining a sidewalk vending permit pursuant to this chapter. (Ord. 1675)
• S.B.M.C. 9.05.085 – Commercial Activities on Beach or Pier.
No person shall sell merchandise or solicit customers for any business upon the city beach or city pier.
This prohibition does not apply to persons performing such activity in compliance with the provisions of Chapter 5.80, Sidewalk Vending, or a franchise or lease authorized by the city council. (Ord. 1675; Ord. 1515)
• S.B.M.C. 7.20.050 – Obedience to Official Signs.
All persons shall not refuse to obey the provisions of an official sign posted by the city. (Ord. 1515)
Have a great summer! Please don't hesitate to contact us with questions.
Email us at askacop@sealbeachca.gov today!