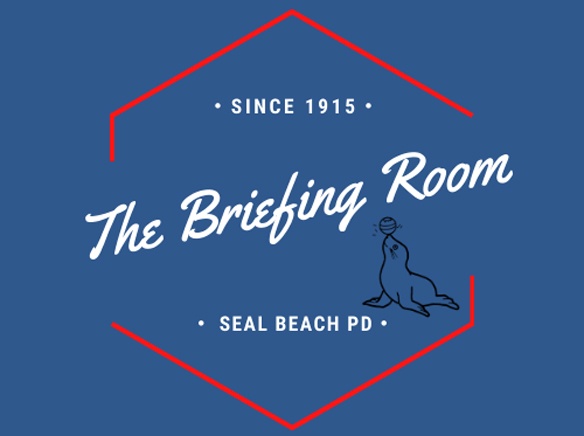 We have been seeing a public call to improve the selection process for police officer candidates.
One of the primary objectives is to employ officers who have achieved a higher level of post-secondary education.
It has been opined that college-educated officers are truly better report writers that could translate to better investigations, higher court case filings, fewer evidentiary constitutional challenges, fewer false confessions or wrongful convictions, or more successful prosecutions.
On that note, where does the Seal Beach Police Department stand as far as employing staff with college degrees?
For example, what is the educational level for department decision-makers, I believe commonly referred to as "command staff?"
Does the department offer incentives for employees to advance their educational status?
Thank you. – Elvis
Hi Elvis,
Thank you for your great question!
Here at the Seal Beach Police Department, our Chief wholeheartedly believes that education is critical to the law enforcement profession.
A college degree helps develop a person's critical thinking, organization, time management, and writing skills.
Earning my master's degree was one of the hardest things I've ever done, but I know it made me a much more well-rounded and articulate person.
As far as our hiring practices for an entry-level or lateral police officer are concerned, a bachelor's degree is encouraged but not required.
Over 70% of our staff have bachelor's degrees.  Although we certainly like to see those we hire have college degrees, we are also looking for our police officers, especially the younger ones, to have life experience.
A college degree helps to build life experience, but so does being in the military, working in another field, or learning a trade.
We are fortunate in the sense that we can be relatively selective in our hiring decisions and truly hire only the best applicants out there.
Elvis, you also asked about our Command Staff.
Generally, this refers to the sworn police officers at the rank of lieutenant or above (including captain and chief).
In order to be selected for these positions, a bachelor's degree is required, and a master's degree will soon be a pre-requisite as well.
Here at the Seal Beach Police Department, we have five members of the command staff (two lieutenants, two captains, and one chief).
Of the five, all of us have earned our bachelor's degree and four out of the five have already earned their master's degree.
My master's degree is in political science, Lt. Clasby's is in Emergency Services Administration, Capt. Henderson's is in Homeland Security, and the Chief's is in Public Administration.
Lastly, Capt. Ezroj is currently in the master's program at Southern New Hampshire University, studying Criminal Justice (he only has seven classes left).
Generally, a master's degree in criminal justice, communications, business management, public administration, or emergency related field is preferred within the administrative/executive ranks.
We do have certain incentives for furthering our formal education.
Not only does it open the door for future promotional opportunities, we also receive a small pay bump for a bachelor's degree (or equivalent California Commission on Peace Officers Standards and Training coursework/experience).
Additionally, a big SHOUT OUT and thanks to our City Council and City Manager Jill Ingram who have authorized our Police Department staff a tuition reimbursement program that is extremely generous.
Formal education is so important to us at the City that many of us have second jobs as adjunct faculty members at local colleges and universities.
Elvis, thank you again for the great question.   
Please keep them coming!  Email us at askacop@sealbeachca.gov today!