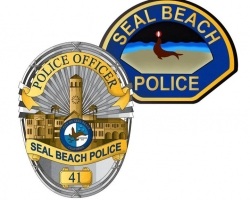 On March 14, at approximately 1:40 p.m., a construction worker found the body of a deceased white man at the base of the flood control channel near the intersection of Bolsa Chica Street and Edinger Avenue.  The Seal Beach Detective Bureau and the Orange County Coroner responded to the location and took over the investigation.
The cause of death has not been determined.  There are no further details to provide at this time and the investigation is on-going.
The police asking anyone with information to contact the Seal Beach Police Department at 562-799–4100.