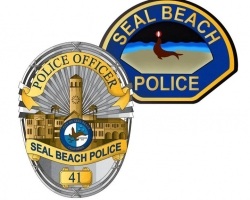 Seal Beach Police are seeking a man and woman who stole fragrances from the Ulta Beauty Shop Sunday, at the Shops at Rossmoor Center. As they left, one of the suspects shoved the manager, making the crime a robbery.
On Sunday, Dec. 23, at approximately 12:27 p.m., Seal Beach Police officers responded to Ulta Beauty (at 12339 Seal Beach Blvd.) regarding a theft that reportedly just occurred. Upon arrival officers discovered that a man and a woman entered the store and placed approximately $1,000 in cologne and perfume in a shopping bag.  As the suspects were leaving, the store manager tried to block their exit, the male suspect shoved the manager out of the way using his shoulder.  The suspects fled in a gray 1999 Toyota Corolla.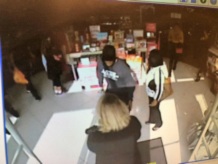 The suspects are described as:
Suspect #1; male, appeared to be Hispanic, mid-20s, 5 feet 7 inches muscular build, wearing a black baseball hat, sunglasses, and black jacket over a grey hoodie.
Suspect #2; female, appeared to be Hispanic, mid-20s, wearing a mustard colored shirt.
Police are asking anyone with information regarding this crime to contact Seal Beach Police Department Detective Jeff Gibson, at 562-799-4100 ext. 1109.