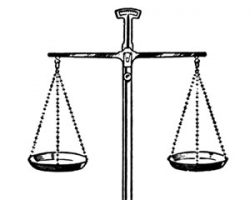 Opening arguments started Wednesday, Oct. 20, 2010 in a Sunset Beach murder case that began 22 years earlier.
In fact, opening arguments began just four days shy of the 22nd anniversary of the victim's death.
Firefighters found the body of Robert Haugen, 29, after they put down a fire in his Sunset Beach apartment on Oct. 24, 1988.
According to what was then called the Huntington Harbour Sun Journal, Haugen was an unemployed bricklayer who was on disability due to an on-the job injury.
More recently, the Orange County District Attorney's Office has described Haugen as a drug dealer.
An autopsy determined that Haugen was stabbed multiple times, causing his death. The fire came later, apparently an attempt to conceal the crime.
In 2007, Paul Gentile Smith, of Long Beach, was arrested in Nevada on an unrelated domestic violence charge. His DNA was entered into a database.
According to the Orange County DA's office, the DNA matched evidence found at the scene of the Haugen murder.
Smith, it turned out, was an old high school friend of the victim.
Smith was extradited to California.
In a related criminal case, Smith's co-defendant girlfriend, Tina Derae Smith, 47, Mission Viejo, pleaded guilty April 2, 2010, to one felony count of conspiracy to commit aggravated assault and was sentenced to 240 days in jail and five years of formal probation.
Prosecutors say Tina Smith offered an undercover investigator $300 to assault both the lead homicide investigator and a witness in the case.
Tina Smith reportedly gave the undercover investigator a $50 advance. Prosecutors maintain that Paul Smith was a co-conspirator with Tina Smith in that crime. Paul Smith has been in custody in the Orange County Jail since he was extradited to California to stand trial in the 1988 murder.
Paul Smith has also been charged with soliciting a crime and attempted assault with a deadly weapon in that case.
David Vilter of the Huntington Harbour Sun Journal contributed to this story.