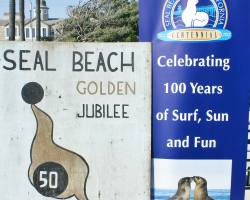 In this weeks' Centennial Corner, the focus is on highlighting past events and making sure our readers are all up to date with the latest of the Centennial activities.
There has been a great response to the celebrations of Movies in the Park with "Big Hero 6" in Eisenhower Park on June 13.  A spectacular Pool Party at the McGaugh pool, which went just "swimmingly" for all ages, followed the first movie.  Special thanks to Barbara Wright who helped coordinate this wonderful event.  The Lions also served food until they ran out. The Lions are stepping up to the plate to try to supply food for other Centennial events.
At Edison Park, in College Park West, this last Saturday was a huge success with over 250 people staying from 5 p.m. to nearly 10:30 p.m. with joy and great family fun.  Marc Loopesko, Centennial Celebrations chairman, welcomed everyone to the film, Paddington as did District Two Councilman David Sloan.
Coming up on June 27is the final film in the series at Heather Park in College Park East, "The Lego Movie." So know that you bring your picnic supper, libations and beverages and all the trimmings to be comfortable.  Movies have been starting after 7:30 p.m., so just know that it has to be dark before we show the films.
Also, it is a friendly reminder that we are in the final push for the Centennial Brick Program.  All brick orders must be in by July 1st in order to be properly received and placed.  Special thanks goes to Laura Ellsworth who has relentlessly spearheaded this process and sale.  She and her team including Michelle of Republic Services have been on hand to take forms, payment and answer questions.
Finally, looking forward there will be the Fire Station tour, a special opportunity to get an inside look of the Naval Weapons Station Seal Beach and the huge Beach Party Bash.  Those are all just a few weeks away.
Don't forget to get your Centennial merchandise and look for the incredible Taste of Seal Beach discount card with huge values from our local merchants.  The top 20 offers from various locations will be available for sale for just $20.  Thanks to Elizabeth Kane for her work in getting that done.
We will be starting our historical tours through Old Town, thanks to our History Committee and some dedicated volunteers.  For more information, be sure to visit .
And for you history buffs, "On this date in 1927, two men were rushed to the Seaside Hospital in Long Beach. Robert I. Gilchrist, 54, of Sunset Beach and David Carlson, 37, of Seal Beach were struck by a car as they crossed the highway. The driver, Lynn Colburn of Long Beach reported the accident to the Seal Beach Police, claiming that he had been blinded by the headlights of an approaching car and did not see the two pedestrians. Colburn was released by the police when news that neither men were seriously injured.
So the more times change, the more they stay the same. Happy Centennial to all and keep watching for more fun to come!
Seth Eaker is marketing co-chair of the Centennial Celebrations Committee.