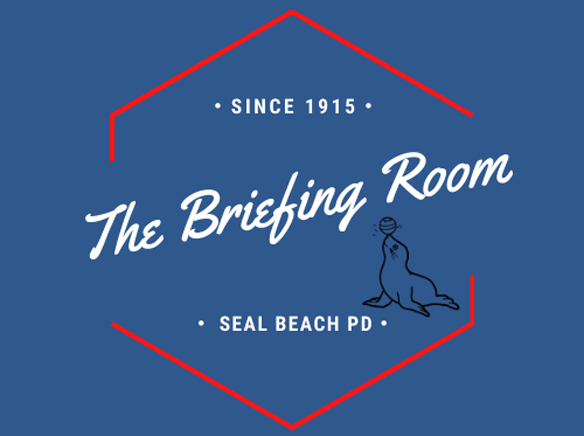 Briefing Room: Since you asked …
Although we did not receive any direct "Ask A Cop" questions this week, we did receive several emails from residents who voiced their concerns about a couple of recent issues.  Allow me to clarify:
Why are there so many police cars parked by the Pier?
At the base of the pier is our police substation where our officers conduct business such as handling calls telephonically and writing reports.  That is why you have seen patrol cars in that area, it is intentional.  Besides patrol cars, there is a full-time contingent of volunteers-in-policing vehicles as well as our beach truck and off-road vehicle parked at the substation every day, whether the building is staffed or not.
Why does it take so many police officers to handle a simple call for service?
Depending on the nature of the call, we send at least two officers to most calls for service.  We will send more officers if we believe a crime is actively occurring or there is a risk to our officers.  Upon arrival, if officers determine that there is no immediate danger, and no need for the other officers to assist in the apprehensive of criminals, then the officers are released to handle other calls for service and go about their business.  The strategy is to send as many resources as possible but then reduce the number of resources used as we receive more information.    
A good example of this is a simple traffic stop.  Let's say an officer stops a vehicle and they suspect the driver is intoxicated.  For officer safety purposes, this requires at minimum two officers to handle safely.  One officer to investigate the possible DUI, and another officer to act as the cover officer to ensure the scene is safe.  If there are more passengers in the vehicle, more officers may be requested.
What does the SBPD do about homeless in Seal Beach?
We certainly appreciate it when community members call us to report quality of life issues such as homeless individuals sleeping in our parks.  Homelessness is indicative of a much larger crisis than the SBPD can handle alone.  We have three Homeless Liaison Officers who are specially trained to help facilitate homeless outreach.  However, please remember that homelessness is not a crime and while we do take enforcement action, our goal is to help reduce homelessness, not just in Seal Beach, but in the entire region.
Why are there so many police and animal control officers at Zoeter Park?
Within the last week alone we have received several complaints about municipal code violations such as dogs off-leash and aggressive dogs at the park.  In response, we have requested Long Beach Animal Control and our patrol officers (because Long Beach Animal Control has limited resources during this pandemic) to conduct extra patrol checks to ensure that there are no continued violations.  Long Beach Animal Control is the City's contracted provider for animal control services and they respond to our requests as needed.  The increased presence was the result of complaints.
If there are less people in town because of the pandemic, why does it seem like there are more police officers?
The SBPD has not increased staffing, has not increased spending on patrol functions, nor increased enforcement activities as a result of this pandemic.  We have no more or less patrol cars out on the streets because of COVID-19.  Criminals do not obey stay at home orders.  They do not care if there is a global pandemic, they still seek to victimize our town and it is our responsibility to keep Seal Beach safe.  That is what we are doing, every hour of every day.  If fact, you can see some of these criminals on our Facebook and Instagram.    
We are still proactively patrolling the city looking to deter crime as much as possible.  Criminals have and will continue to use this pandemic to take advantage of people as we have unfortunately already seen, with property crime and fraud schemes continuing to take place in Seal Beach.  The men and women of the SBPD have taken an oath to protect this town and we will continue to put our own health and safety at risk to protect you and all your neighbors.  We can actively prevent crimes from occurring by taking a proactive approach by being outside and amongst the community.  Our Seal Beach community would expect nothing less.
Email your questions to askacop@sealbeachca.gov today and see if your question gets answered in our regular Q&A.