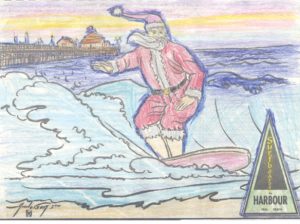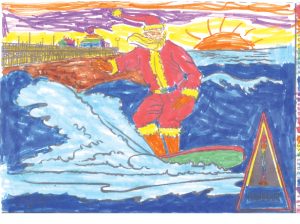 Welcome to the eighth annual Sun Newspapers Surfing Santa Coloring Contest. Consistent with prior years, the Sun received numerous entries and all were well done, making the selection difficult.
But winners had to be chosen and, this year, the top three prize winners were Seal Beach residents.
First place in this year's contest went to Damen Daugherty, 11, of Seal Beach. Second place went to Darcy Langdale, 10, of Seal Beach. Third place went to Josie Garza, 5, of Seal Beach.
Winners in years past have included children from Rossmoor, Garden Grove and Long Beach.
See page 2 for the second and third place winning entries.