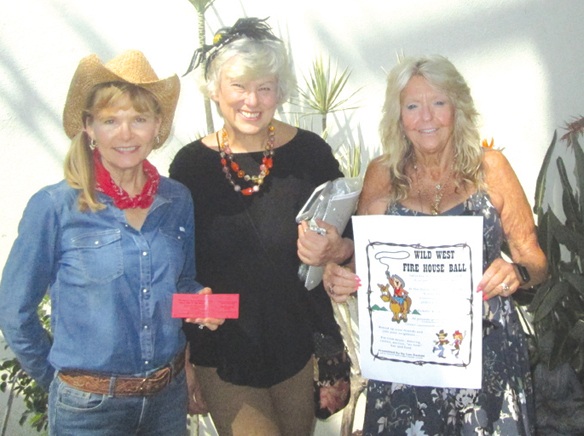 Round up your friends and come "raise the roof" at Sunset Beach's 69th Annual Firehouse Ball, 6-10 p.m., Saturday, Nov. 10, in the Community Center, 16861 12th St. The popular Road Kill Kings will excite the crowd with their country, blue grass and rockabilly songs.
"Learn to line dance, belly up to the casino tables for valuable prizes and have the time of your life," said Frances Small, the Ball co-chair. "There will be a Silent Auction, Free cowboy snacks and a dessert bar! We'll even have a Wine and Beer Saloon at Happy Hour prices!"
"Be sure and dust off your rhinestones and wear Western attire because we'll have a Free Photo Booth so you can take home your very own Wild West souvenir picture."
O'hana's will provide food at the site of the former Firehouse. All proceeds go to the host, Las Damas, to preserve the historic Sunset Beach Firehouse/Community Center. Las Damas is a non-profit, all volunteer group which also helps provide education grants for those in the community heading to college or looking to change their career; art programs for local schools; and charities for the mentally ill, homeless families and women in abusive situations.
"I've been to 40 of these annual balls and it's my favorite event of the year," said Mike Van Voorhis, president of the Sunset Beach Community Association. "My wife, Denise, and I always look forward to this fun evening, where we get to have a real ball and enjoy all our friends and neighbors. A good time will be had by all!"
For ticket information and other questions, contact LasDamasMembership@gmail.com.