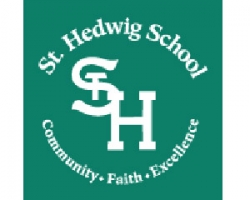 The St. Hedwig PONY baseball league consists of approximately 300 boys and girls on 29 teams in 4 age divisions: Shetland (age 5-6), Pinto (age 7-8), Mustang (age 9-10), and Bronco (age 11-12).  The official league boundaries are the city of Los Alamitos and Rossmoor; players from outside of those boundaries are welcome to play in the league but are ineligible for the District all-star tournament at the end of the season.
Many families in the league are also parishioners of the St. Hedwig Church, but the league is open to all regardless of religious affiliation.  The St. Hedwig league shares the same boundary as the LAYB (Los Alamitos Youth Baseball) League and there has been a long-standing competitive but friendly rivalry over the years,  especially in all-star tournament play.
St. Hedwig will host its annual all-star invitational tournament June 4-13 for the three older age divisions with teams from many of the neighboring districts competing, including Los Alamitos, Seal Beach, East Long Beach, and Fountain Valley.
The league welcomes spectators to come and enjoy some great youth baseball over the next two weeks.  Further details can be found on the league website at:  http://www.sthbaseball.com.