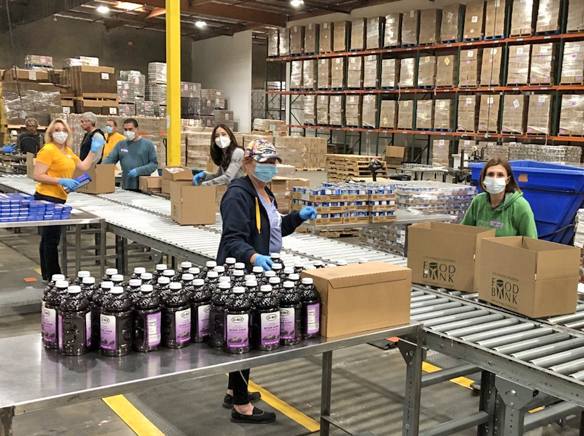 On Tuesday, April 1, eighteen Seal Beach Lions built food kits for seniors at the Los Angeles Regional Food Bank. Lions drove individually (no car-pooling) to the Food Bank's production facility in Commerce. They produced 672 cases which is equivalent to over 18,000 meals.
With the support of a few Food Bank employees, Seal Beach Lions worked a production line building boxes, filling them with food, sealing the boxes and then palletizing. All members wore protective gloves and masks in an environment keeping proper social distancing. Another project is planned for later in April.
The Seal Beach Lions continue to fulfill the motto "We Serve" in many alternative and safe ways.