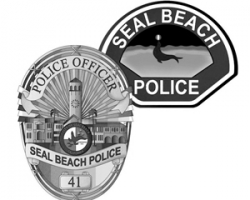 Serious crimes, not including drug crimes, increased 5 percent in Seal Beach last year. Rape was down 75 percent. (There was one rape investigated in Seal Beach in 2011. There were four rapes in 2010.) Assaults were up 32 percent in 2011.
Percentages, however, don't always give an accurate picture of local crime.
The eight Salon Meritage murders, while a single incident, represented a 700 percent increase in homicides from the one willful killing of a human being in 2010. As horrible as eight murders are, reporting a 700 percent increase in homicide without providing the actual numbers would make the local crime problem seem even worse than the reality.
The figures in this article apply to what law enforcement agencies call Part 1 crimes—homicide, rape, robbery, assault, burglary, auto theft and larceny.
Drug abuse violations, counterfeiting, vandalism, drunk driving and other crimes are classified as Part 2 crimes.
When you look at crime statistics, it is a good idea to remember that the figures refer only to those crimes reported to or discovered by the police.  According to the 2005 National Crime Victimization Survey, as many as 60 percent of rapes go unreported in the United States each year.
It is also a good idea to remember that crime statistics only reflect crime reports that the police classify as legitimate.
Also, remember that crime statistics don't distinguish between unsolved and solved crimes. For example, the suspect in 2011's eight murders was captured within 5 and one half minutes of the first call to 911.
Now for a closer look at the numbers.
Larceny statistics will be treated separately from the other crime numbers because there are so many subcategories.
An overall increase
There were 630 Part 1 crimes in known to the Seal Beach Police Department in 2011, according to information provided by Michele "Mickey" Hall, records supervisor for the SBPD. There were 599 Part 1 crimes in Seal Beach in 2010. The difference: a 5 percent increase in one year.
Of the 31 specific crimes that make up that 5 percent increase, eight were the lives lost during the Salon Meritage shootings of October 2011. In other words, one incident skewed the crime data for the entire year.
There were eight robberies in 2011 as opposed to six in 2010. The two-incident increase represents a 33 percent increase in theft by threat or application of force.
There were 94 assaults in Seal Beach last year, up 32 percent from 2010's 71 assaults.
Burglaries increased by just 4 percent, with 125 in 2011 and 120 in 2010.
The figures did not distinguish between residential and business burglaries.
There were 34 thefts of cars last year, up 17 percent from 29 cars taken in 2010.
Then there are the figures for larceny. There was good news in the larceny category,  especially for retailers.
Larceny down 2 percent
Generally speaking, larceny cases decreased by 2 percent last year.
Larceny includes picking pockets, purse snatching, shoplifting, theft from vehicles, theft of vehicle parts, bicycle thefts, thefts from buildings, thefts from coin machines and "all other" forms of larceny.
Pickpockets struck twice in 2011, the same number of times they struck in Seal Beach in 2010. That's a zero percent change, folks.
There were zero purse snatchings in Seal Beach last year, a 100 percent decrease from the three incidents in 2010.
Retail business owners will be delighted to know there was a 28 percent decrease in shoplifting incidents last year: just 55  in 2011, as opposed to the 76 shoplifting incidents reported in 2010.
Car owners weren't so lucky. Unfortunately, 15 parts of motor vehicles were stolen last year. Only one vehicle part was reported stolen in 2010. In the great scheme of things, 15 stolen car parts is not exactly a disaster in a community of nearly 25,000 people.
However, the change technically represents a 1,400 percent increase.
Bicycle thefts also increased last year.
Seventy-three bikes were reported stolen in 2011, a 59 percent increase from the 46 reported taken in 2010.
To make a comment on this story at the Sun Newspapers' Web site, go to www.sunnews.org.
Crime Log Compiled
by Charles M. Kelly
IN SEAL?BEACH
Monday, February 13
Bees—9:24 a.m.—Avalon Drive—The caller reported a large swarm of  bees on the ground by a trash can at the far end of the park. Referred to Public Works.
Panhandlers—11:43 a.m.—Seal Beach Boulevard—The caller said a man and a woman were panhandling and being very aggressive.
Police unit 106 contacted them and interviewed them in the field.
They were warned to discontinue their behavior and left the location.
Injured Animal—12:48 p.m.—Seal Beach Boulevard—the caller said there was an injured hawk, possibly suffering from a broken leg, in the "block house" area off Seal Beach Boulevard.  Referred to Long Beach Animal Care Services.
Suspicious Property—9:24 a.m.—7th Street and Ocean Avenue—The caller noticed a green suitcase on the southwest corner while out for a walk.
The property was returned to its owner.
Tuesday, February 14
Petty Theft—9:44 a.m.—6th Street—A citizen's wallet was stolen at about 4 p.m., Monday, Feb. 13. Report taken.
Harassing Call Report—6:23 p.m.—Oakmont Road—A man kept calling a Seal Beach citizen.
He said she would win a car and money if she gave him money. Report taken.
Suspicious Person—8:16 p.m.—Seal Beach Boulevard—The caller said two men were loitering in the parking lot.
The caller was concerned because of car burglaries.
Police unit 207 contacted the two men. It turned out they worked in the area. No further police services were necessary.
Wednesday, February 15
Petty Theft—12:39 p.m.—Electric Avenue and Main Street—The caller saw someone steal a bike from the house on the corner. The suspect was described as white or Hispanic, with a heavy build, wearing a gray sweatshirt, jeans and a blue backpack. The bike was a beach cruiser that was apparently taken from a garage. Report taken.
Vandalism Report—12:44 p.m.—13th Street—A garage window was broken, possibly overnight. Report taken.
Counseling—2:11 p.m.—Apollo Court—The caller requested an incident report about a customer who harassed  one of the representatives of the business on Tuesday, Feb. 14. Counseled.
Suspicious Person—2:28 p.m.—Electric Avenue—The caller said a man apparently tried to walk into various business offices and was in the common area of the building.
Thursday, February 16
Patrol Check—11:53 a.m.—Dogwood Avenue—Police unit 106 performed a patrol check and found that a Dogwood residence was still tented.
Friday, February 17
Disturbance—5:34 p.m.—Pacific Coast Highway—The caller said a customer threw a phone at the caller. The incident was apparently a verbal dispute over a pre-paid cell phone. The caller was advised to call the police if the customer returned.
Patrol Check—7:45 p.m.—Pansy Circle—The caller's door bell had been rung three times in the last three minutes. The caller looked outside and no one was there.
Saturday, February 18
Trespassing—9:12 a.m.—Seal Beach Boulevard—One or more individuals had returned to the location after being warned against coming back by a Seal Beach Police officer. The individuals were solicitors seeking signatures. All parties were counseled about civil issues. The caller was advised to contact the police if the solicitors' actions generated complaints from customers.
Extra Patrol Check Requested—5:10 p.m.—First Street—The caller had received reports that a transient was sleeping under the stage the night before. The caller found cardboard under the stage that day and asked for police to check the location at night.
Suspicious  Circumstances—10:51 p.m.—Seal Beach Boulevard—The caller saw a man using a device that resembled a "slim jim" to try to get into a car. Police unit 206 determined that the car's registered owner, who was present, had locked the keys inside the vehicle.
Sunday, February 19
Assist Other Agency—11:08 a.m.—Seal Beach Boulevard—Seal Beach Naval Weapons Station security had an individual in custody for trespassing and requested a Seal Beach Police unit. The suspect was cited for trespassing and released.
IN Leisure World
Tuesday, February 14
Keep the Peace—12:12 p.m.—Golden Rain Road, Mutual Unknown—The caller asked for the police to be present while Leisure World Security asked a resident for his guest's identification.
Police unit 106 contacted the individual in question and determined no further police services were necessary.
Possible Drunks—2:50 p.m.—Seal Beach Boulevard, Leisure World Main Entrance—The caller said three men, who the caller apparently described as transients, were in front of Leisure World, near the globe.
They told the caller they were waiting for the bus, but they never got on it when it came. They were gone by the time police unit M6 arrived. They apparently left on the bus. There is a public bus stop outside the Leisure World main entrance that serves as a transfer point for various Orange County bus lines.
Sunday, February 19
911 Hang-Up—10:18 a.m.—Del Monte Drive, Mutual Unknown—The call was cancelled before a unit was dispatched when it was determined the caller had accidentally dialed 911 while programming the phone.
IN ROSSMOOR
Monday, February 20
Open Door—1:42 a.m.—Mainway Drive—A garage door was open.
Suspicious Person or Circumstances—10:07 a.m.— Tigertail Drive—The caller said a man walked by the caller's home three times and was looking in the window of a neighbor's car. The suspect was described as Asian, 50 years old, 5 feet 11 inches, wearing a green and dirty beanie, a dark blue jacket and gray sweatpants.
Petty Theft Report—4:21 p.m.—Walker Lee Drive.
Tuesday, February 21
Open Door—1:08 a.m.—Coleridge Drive.
Found Property—9:01 a.m.—Montecito Road and Woodstock Road—The log did not describe the found property.
Illegal Peddling—11:27 a.m.—Harrisburg Road—Two men became verbally abusive when the caller refused to do business with them.
Suspicious Person in Vehicle—12:35 p.m.—Cortese Drive—Three men came to the caller's door and offered to fix a dent in her vehicle. They said they would follow her to the bank for their payment. The caller's gardener showed up and they left. The caller said they left in a black Ford truck. The caller did not know the license plate number.
Kempton Drive—Illegal Peddling—1:49 p.m.—An arrest was made as a result of this call.
Narcotic Violation—2:53 p.m.—Kempton Drive—An arrest was made as a result of this call. The suspect was released on his own recognizance on Wednesday, Feb. 22. No court appearance date was listed at the Orange County Sheriff's Department website.
Burglary Report—5:02 p.m.—Silver Fox Road—The log did not say if this was a residential or automobile burglary.
Wednesday, February 22
Suspicious Person or Circumstances—10:41 a.m.—Ballantine Drive and Kempton Drive—The caller said a man and woman were going door to door and appeared suspicious to the caller.
Fraud Report—6 p.m.—Druid Lane.
Suspicious Person or Circumstances—8:16 p.m.—Tigertail Drive—The caller said a man carrying a motorcycle helmet knocked on their door at about 4 p.m. and asked if they needed any work. He was gone now.
Thursday, February 23
Suspicious Person or Circumstances—9:56 a.m.—Foster Road and St. Albans Drive.
Friday, February 24
Suspicious Person or Circumstances—12:01 a.m.—Kensington Road.
Suspicious Person or Circumstances—8:37 a.m.—Los Alamitos Boulevard.
Suspicious Person or Circumstances—11:12 p.m.—Baskerville Road.
Saturday, February 25
Disturbance—9:06 a.m.—Hillrose Drive.