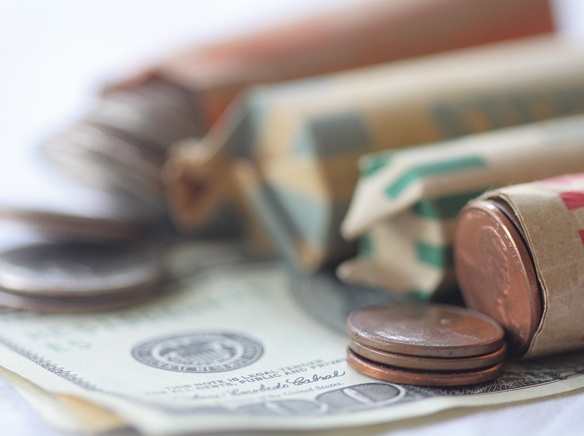 It was not an April Fool's Day joke. Seal Beach's sales tax went up 1% on April 1. The increase comes after voters approved Measure BB last November to hike the city's sales tax from 7.75 percent to 8.75 percent.
It is obvioiusly too soon to see the impact as the local increase goes into effect.
Local businesses are adapting to the new increase. Lisa McHenry, owner of knock knock toys and gifts on Main Street said she spent time reprogramming her cash register and reviewed messages from the California Department of Tax and Fee Administration.
In an interview on Monday, McHenry admitted she initially wondered how a sales tax increase would impact her store's sales especially as more people turn to online shopping. "No brick-and-mortar store needs that," she said. But McHenry said she feels the increase is small and the city's sales tax rate is still comparable to other cities. "I think we're going to be fine," she said.
Long Beach has a sales tax rate of 10.25 percent while Huntington Beach charges 7.75 percent.
Also taking effect on April 1, California's requirement for out-of-state retailers, such as sellers on Amazon, to collect taxes on their sales into the state that are above a certain threshold.
JoAnn Adams, owner of Bogart's Coffee House on Ocean Avenue, said she spent Sunday evening updating her computers to account for the new increase.
During a Tuesday, April 2 interview, Lee Ostendorf, owner of Main Street Mercantiles, indicated she had no trouble updating her software for the new sales tax. "Just punchin and chang it and that's it," she said.
Ostendorf said a lot of people have old cash registers. She said other merchants had to look for their manuals to see how to update their registers for the new sales tax.
Ostendorf didn't expect her business or the city to get many complaints.
"It was voted on and I think it's fine. I think it's a low rate compared to other places," she said.
However, David Marcus, owner of Baby Boomers on Main Street said, "I was unaware of the recent 1% tax hike due to the voters for Measure BB."
Matt Clark, of Upstairs Downstairs Salon, hasn't seen any impact from the tax. "It is new now. In a couple of weeks, we'll start seeing more of the backlash from the tax," Clark said.
Frank Robinson, of Brent Robinson and Associates (which he described as a sports promotion business), learned about the new tax last week. "The only time people are going to feel this is when people start buying high-end merchandise," he said.
"I'm dealing with sports people making millions of dollars," he said.
"Why do you raise taxes when the economy's good?"
Measure BB was promoted by city officials and supporters as a way to pay for more public safety services. "I'm a strong supporter of police," Adams said in an interview on Monday. "If it provides better police services, I support that."
The city is budgeting incoming Measure BB funds for the hiring of five more officers, according to city of Seal Beach Finance Director Victoria Beatley. Director Beatley estimates the new officers will cost about $850,000 annually.
The increased sales tax revenue will go into the city's general fund but will be tracked separately, according to Beatley.
Jeannette Andruss and Charles M. Kelly contributed to this story.