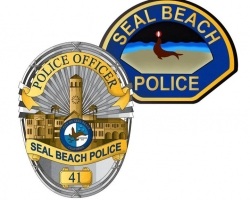 Seal Beach Police officers on Monday, March 11, arrested Isaiah Gurley, 22, Long Beach, and Nicholas Ray, 20, of Long Beach, on the charge of robbery.
According to the police, on March 11, at approximately 3:05 p.m., a man entered the Ulta store at 12339 Seal Beach Blvd. He selected several items from the store shelves, mainly perfumes and colognes. He reportedly attempted to leave the store without paying for the items and was confronted by the store manager.
A brief struggle apparently occurred, and the man fled on foot and got into a waiting car. The store employees related the vehicle description to the West-Cities Communications police dispatch center (the local 911) and the information was used by responding Seal Beach Police officers to locate and detain the suspects' car. Both the driver and the passenger were arrested on suspicion of robbery and were booked at the Seal Beach city jail.
Police are asking anyone with information about this crime to call Detective Jeff Gibson at 562- 799-4100 ext. 1109.