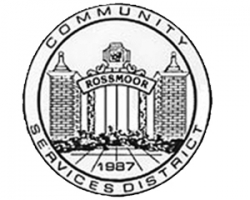 The president of the Rossmoor Community Services District board announced his resignation on Tuesday, Sept. 13.
"I was hoping presentations would be longer tonight, so that I could postpone this moment, but unfortunately, due to family obligations, I must step down from the office of president," Jeffrey Rips said. "It has been a true honor serving as President of this Board and a pleasure working with the Rossmoor community."
Rips sent his resignation to General Manager Henry Taboada  on Sept. 2. The board voted unanimously to make Director Alfred Coletta the new president of the RCSD. Coletta previously held the position of first vice president.
"This moment is bittersweet," Coletta said. "I'm happy to be serving as the new president, but sad to see a great leader go."
Rips was unanimously voted in as the new first vice president.
Coletta, Rips and Second Vice President Ron Casey will serve until the regular board elections are held in January 2012.