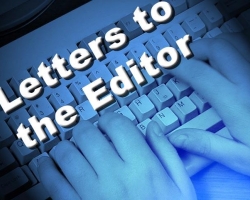 Like many other Seal Beach locals and visitors, I used to drive up and down Main Street and usually didn't think too much about the Bay Theatre. I would glance once in a while to see if anything good was playing but never felt an emotional pull or sentimental draw to catch a flick.
Most of the time the theater wasn't even opened yet and the movies were so obscure that it was hardly worth the time and effort to wait.
And the few times I have made the effort proved to be unworthy of praise. The musty smell, dilapidated interior and dusty decor didn't exactly add to the movie watching experience. So when I first saw the "For Sale" sign hanging off the Pacific Coast Highway side of the building a couple of years ago, why did it strike me as being bad news?
I love movies. And as a long time professional in the film industry I do appreciate the history of old theaters like the Bay. I also love Seal Beach. It has been my adopted home town for more than 6 years and I have spent countless hours walking, dining or shopping on Main Street.
So, when I first heard the theater was up for sale it made me a bit sad. Its kind of like that girlfriend or boyfriend you take for granted. You don't think much about how much you appreciate them until there is a danger of them going away. I didn't want to see the Bay Theatre go away. Especially to the wrong buyer. After all, the last thing we needed was another shop or Irish pub on Main Street, so I did some digging.
The Theatre was originally called the Fox West Coast Theatre when it was constructed in 1947. It was later purchased by fellow movie lover, Richard Loderhose, in 1975, and passed on to his children when he passed away a few years ago.
Rumor has it that Steven Spielberg even used to watch movies there when he was a student at Cal State Long Beach. The primary executor of the property is Mr. Loderhose's daughter, Reina Singer, who currently resides in Florida and New York. I was able to locate Ms. Singer's e-mail address and personal cell phone number, but soon realized I had no idea what to do with it. I didn't have the kind of money required to buy a movie theater. However, despite this realization I called Ms. Singer anyway. After all, how would I know if I could do anything unless I knew what needed to be done?
My conversation with Ms. Singer was informative. I took the time to introduce myself and explain my motivation for "saving" the Bay Theatre.
And she explained to me that she knew how much the theater meant to the people of Seal Beach and for that reason she has left the doors open despite the financial drain to her and her family. Her bottom line was that the theater was not making money and she didn't have much interest in maintaining it as a business. So she has officially and unofficially had it up for sale for a while now.
Her last asking price for the property was $2.6 million. She was open to alternative offers but knew she wouldn't go too much lower in price. I also mentioned the city's interest in establishing the theater as a historical landmark. She thought that was a good idea, but quickly pointed out that it would still require somebody to own and operate the property, which again, was something she was not interested in doing. So the reality remains that somebody or some group needs to buy the theater in order to save it and make sure it will be there for future generations in Seal Beach.
I understand that many people in Seal Beach feel the same way I do about not wanting the Bay Theatre to go away, and several small clusters of Bay Theatre fans have started talking about buying the theater.
Even the city of Seal Beach has held meetings to discuss the options for saving the theater. But it is time for the talking to stop and for the check writing to begin. There is more than enough money in Seal Beach and enough interested investors to make this a reality.
All I can do is make this plea, cross my fingers and hope the people of Seal Beach step up and make it happen.
There are so many great things that can be done with the Bay Theatre to make it a profitable business.
Better movies, better hours, a new renovated interior, "Movie night" promotions with other businesses and restaurants on Main Street, film marathons, film festivals and more community involvement just to name a few examples.
But there needs to be somebody willing and able to take the steps to make it happen.
Obviously, I am more than willing to help in any way I can. Organize meetings and help with new ideas.
I would even be able to assist with any fund raising or renovation efforts. But it will take a team to make it happen. So is there anyone out there ready for the challenge?
Send me an email and lets Save The Bay Theatre Today…sbfilmfund@gmail.com.
Robert Aguilar Jr. is a Seal Beach resident and former candidate for the Seal Beach City Council.