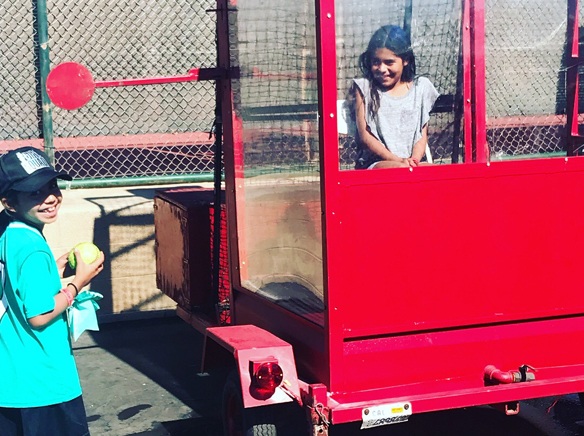 Seal Beach's only public elementary school is hosting its annual Carnival and Silent Auction and the whole community is invited to participate.
On Saturday, Oct. 19, from 10 a.m.-4 p.m., all are welcome at J.H. McGaugh Elementary school for the yearly fundraising event that features family-friendly games, attractions, food and more.
An adorable addition debuting this year is the McGaugh McPuppies Party where you'll be able to play with some furry friends. The "Royal Flush" dunk tank will be back for anyone looking to get soaked. Plus, there's a huge rock climbing wall, a giant slide, two obstacle courses, laser tag, face painting, a pumpkin patch, a crazy hair booth and games and prizes for children of all ages.
Tickets and wristbands will go on sale Oct. 14 at McGaughtickets.com. Tickets are required for games, attractions and to purchase food. You can pick up purchased presale tickets the day of the Carnival.
The Silent Auction features a wide range of items including gift cards from local restaurants, like Walt's Wharf and Captain Jack's, beauty treatments, jewelry and toys. There are also experiences to bid on like a "Cupcake Wars" inspired competition for children from Catrina Café, a private party at boutique Stitch & Feather or a ride to school in the Seal Beach Police Department's Saleen Mustang.
Browse and bid for items online at McGaughAuction.com starting Oct. 14. You can check items out in person at the McGaugh gymnasium on Friday, Oct. 18 from 1-3 p.m. and during the Carnival, Saturday, Oct. 19. The auction closes that day at 4pm but you do not need to be at McGaugh to bid. If you're interested in donating an item, there's still time. Contact Steve Miller at socalstevemiller@gmail.com.
Money raised at the Carnival and Silent Auction benefit the McGaugh Parent Teacher Association.
"This wonderful event is not only a great day of fun for the entire community, but, also, a great fundraiser for McGaugh's PTA," McGaugh Principal Roni Ellis wrote in a message to parents.
PTA President Farnaz Pardasani emphasized how that fundraising impacts the campus.
"In just the last two years, the PTA has sponsored all grade school field trips, enhanced classroom libraries, upgraded classroom furniture, and even donated the beautiful marquee that's in front of the school just to name a few."
PTA also sponsors a campus garden, McGaugh International Culture Club, Outdoor Science Camp, Fit-A-Thon and more.
Editor's Note: The author is a contributor to the Sun and a parent volunteer with McGaugh PTA.