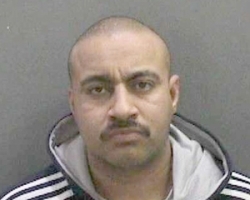 The preliminary hearing for the Seal Beach jailer accused of taking bribes has apparently been rescheduled for March 16.
Jose Alday's preliminary hearing—which would determine if his case goes to trial—was originally scheduled for Friday, Feb. 24.
That hearing has been cancelled, according to the Orange County Superior Court website. Alday is still scheduled to appear in court on Feb. 24 for a pre-trial hearing.
The hearing to determine if his case goes to trial has been scheduled to start March 16.
According to the Orange County District Attorney's Office, Alday, 32, of Santa Ana, accepted money and an iPad to allow an inmate access to contraband and unauthorized visitor contact.
 Alday pleaded not guilty to that charge as well as pleading not guilty to one felony count of possession of steroids and one misdemeanor count of possessing a methamphetamine pipe.
Authorities report that Alday had the steroids in his possession when he was arrested at work, in the Seal Beach city jail. Alday was arrested on Christmas Day, Sunday, Dec. 25, 2011.
He is currently being held without bail. He has had two bail review hearings since his arrest.
To make a comment on this story at the Sun Newspapers' Web site, go to www.sunnews.org.