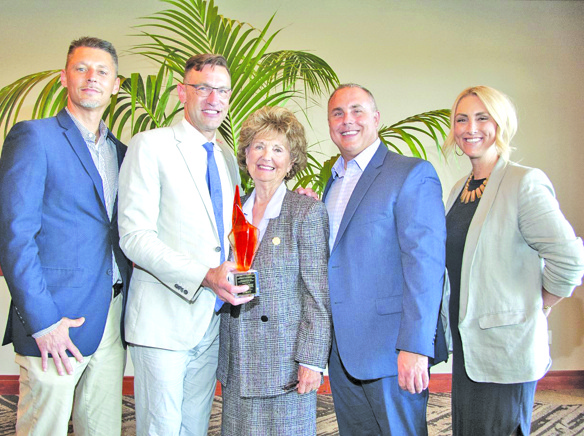 David Moellenkamp, director of Los Alamitos High School's national champion show choirs, was honored recently by a Seal Beach arts organization.
The Seal Beach Community Performing Arts Association presented Moellenkamp with the 3rd Annual SBCPAA Leadership in the Performing Arts Award "for his dedicated tenure at Los Al High and his expertise in directing choirs, choreography, and presenting music workshops for festivals and schools around the world."
Esther Kenyon, founder and administrator of SBCPAA, called Moellenkamp, who is also an assistant principal at the high school, "legendary and a musician extraordinaire" at the award luncheon at Old Ranch Country Club in Seal Beach.
SBCPAA was established as a nonprofit organization in 2014 to promote and provide live cultural experiences to Seal Beach and surrounding communities through the performing arts in all of its forms.