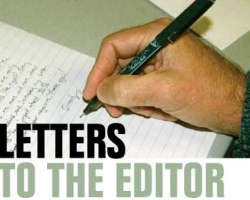 Tables on beach? Why?

So why are they all of a sudden needed now?  And why are the tables proposed to be placed near the boardwalk on the street ends of the half mile stretch of narrow beach south of the pier, where there is very limited user street parking, and no restroom facilities or water fountain, and where, for the six months of the year that the berm is up, there is only about 75 feet of sand between the boardwalk and the berm, with no ocean or pier view whatsoever?
It seems more logical that if beach picnic tables are deemed to be really necessary now, to locate them on the north end of the beach near the existing beautiful beach park at Rivers End, where there are restrooms, water fountains, beach showers, a public parking lot, and gorgeous year round ocean and pier views.
Or, better yet, simply add more maintenance free concrete picnic table units inside the wall of the beach park.  There is plenty of room in there for many more tables on the grass and/or the large concrete paved area.
By the way, today, Monday March 6th, as I was walking in the beach park, I noticed that the four existing picnic tables there were all unoccupied, even though it was lunchtime on a beautiful warm day.

Don Sellers
Seal Way Resident
Sidewalks are 'trippers'

There I was on an evening stroll on Main Street Thursday, March 2nd, and WOW—I fell head first on the sidewalk after tripping over a very bad uneven raised section of concrete. This tripper is outside of the J. Ensemble store, near the Crema Cafe. Beware.
This is yet another example of poor Public Works Department performance. Fortunately I did not break anything—but I do have a sore and bleeding knee and bruised hand.  I wonder where the priorities rest for our city. Safety for our residents and visitors should be top.
Why aren't these "trippers" regularly checked and repaired? This particular section of sidewalk has been a tripper for a long time—and I have had several near misses in the past. (I should have reported this sooner).
Shouldn't Main Street be a high priority when it comes to keeping our sidewalks safe for walking? Who is watching for pedestrian safety? And may I say it is not the fault of the trees!  We all like trees—but use your smarts. Get trees with non-invasive roots and maintain the sidewalks for everyone's enjoyment.
Someone at City Hall is not paying attention to these small but important issues.
The next person who falls on Main Street might sue the City for negligence.  Make it easy for citizens to report street and walkway hazards—and then do something about it!

Anne Seifert
Main Street walker
Seal Beach
Dangerous intersection

I'm speaking about the left turn off of Electric Avenue onto 5th Street toward PCH. It's three lanes wide and greater than a 90 degree angle.
If cars are parked near the Fire Hydrant, it is nearly impossible to see vehicles approaching off of PCH.
I personally have had two accidents and one ticket. A motorcycle Officer was speeding up on 5th Street driving toward the beach: I could not see him and he had to slam on his brakes to avoid colliding with me.
A simple solution would be to extend the Fire Hydrant NO PARKING RED ZONE to Electric Avenue.

Norm Innes
Seal Beach
Ban LW guest passes?

A recent LW Weekly security report (Feb. 23) stated that three locked bicycles, a folding bike and electric scooter were stolen from carports. This has happened frequently in past months. Who's doing this?
If it's LW residents then LW Security, Seal Beach P.D. and the Orange County D.A. need to find out who they are, get them arrested, convicted and EVICTED. These are not only crimes of theft but also of elder abuse.
But I suspect the perps are coming from outside the community. How are they getting in? Guest passes are a likely culprit.
Its far too easy for them to fall into the hands of people we don't want coming into our community! If this is so I'm quite willing to see their use come to an end. We already have to call Security to inform them of guests who don't have passes. Let's do it for everyone and provide Security with a better opportunity to screen visitors and keep some of the riffraff out of here! What say you, Security?

Robert Canipe
Leisure World