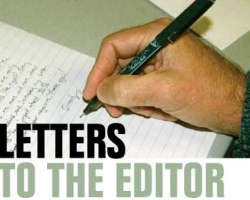 Spring, students and Gina Phillips

I opened the Sun Newspaper on March 23rd and read with interest about two Seal Beach students on the Dean's list; one from the University of Alabama and the other from Connecticut College.  I was interested in their school choices.  Connecticut College's description ended with this quote,"…so they learn how to look at problems from multiple angles and find value in differing points of view."
Earlier this month, the Sun Newspaper featured Gina Phillips, CPE resident and Chair of the Youth Center community support campaign.  As a member of our local Republican Women Federated Seal Beach we support Gina's wonderful work with the youth of our community.  Gina is such a valuable asset in our community with all her talent and enthusiasm.  Just last week, Gina participated with the community and students of Los Alamitos High School in a two day re-enactment of emergency events and appropriate reactions.  Of her experience she said, "It has given me great perspective into the needs of our local children. I was lucky enough to participate in the Every 15 Minutes program, which is a bi-annual two day program held on the High School campus, that demonstrates the tragic consequences of drinking and driving.  This moving and highly impactful experience is one that none of the participants and their families will ever forget, and I know I certainly won't.  If this changes just one bad decision into a good one, we have done our job."
In the March 16th Sun Newspaper, RWF Seal Beach announced their March 23rd meeting with Paula Prizio the OCGOP  Youth Chairman and three students, Ryan, CSU Long Beach, Julian, Santa Ana College and Robert, University of Irvine who shared their experiences regarding the free speech ruckus on campuses these days.  Robert witnessed the turmoil caused by speaker Milo Yiannopoulos who is just the kind of speaker college students would love to hear, except MIlo is conservative.  Robert also witnessed the disruption of a speaker sponsored by Israeli students.  Our local campuses; administrators, educators and students need to be open to various opinions so that they, too, can find value in differing points of view.
During the RWF Seal Beach meeting we also shared the information featured in the Sun about the Sunset Woman's Club educational grant to students from Sunset Beach, Surfside, and Huntington Harbour who are planning on higher education.  March 31st is the deadline so visit www.SunsetBeachWomansClub.com for more details.
Our club is offering educational scholarships as well as offering Internships for students to gain real world experience and enhance their resume.  Think what fun it will be to register voters at the Seal Beach Pier with a picture in the Sun Newspaper, of course.  We can be reached at SealbeachRWF@gmail.com
Maureen Pekar
Seal Beach
Are things deteriorating?

I've seen a rat running on the street last night; Ocean and Main … In 2013, I relocated from Minnesota to Southern California. After serious contemplation on which beach city to live in, I chose to live in Seal Beach (Ocean and Main) community.
Although my stay was short (left in 2015), I truly enjoyed living, working and playing in Seal Beach. I was always very proud to have friends and family visit me; and I was always quick to point out how beautiful Seal Beach was inside and out during my tours. And I definitely enjoyed its people (residents, guests and vacationers alike), the businesses, the community events (especially Family Movie Night), my early morning walks on the beach, sunrise and sunsets, and the beautiful community and "small town/city" feel and beautiful environment as a  whole.
I had made it a goal to one day return to Seal Beach and purchase a home on Ocean Avenue … I even did a ride along with the Seal Beach Police team (whom we all have come to love and appreciate them for their service, dedication and protection of our community), and I even helped identify a suspicious acting character who ultimately had an outstanding warrant and was arrested. Very cool… And great times.  🙂
Anyhow, upon my visit this week, I am no longer considering purchasing a home or residing in Seal Beach off of Ocean Avenue and Main Street community.
It was very apparent (evident) to me that the city has definitely changed its management priorities and focus of upkeep and beautification of its resources; in fact in my humble opinion, the city is in a dire stage of deterioration.
I had written a letter in the past to the City Mayor about the disgusting cigarette butts being tossed freely on Main Street without penalty; but I believe/feel it fell on deaf ears.
And then last night while enjoying my ice cream, we observed a huge rat running across the street, during daylight hours and running/passing only a few feet away from a group of six people, without deviation or fear, and disappearing into the alley.
Seriously? What's up with that? Ish!!!
My guess is that the city leader(s) have cut or eliminated critical focus and resources typically dedicated to management, upkeep and beautification of the city necessary to sustain a higher standard; thus it's obvious Seal Beach is no longer willing to set itself apart as it once did historically as a premier beach city.

Troy DanDurand
Former Seal Beach resident