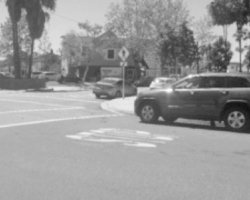 Thanks to city staff for Marina/Caravel improvement
On behalf of the residents in Bridgeport, I would like to thank Grant Tavasci in Public Works and the Seal Beach Engineering Department for the tremendous safety improvement of the intersection of Marina Drive and Caravel Way.
The intersection was typically surrounded by parked cars making it difficult to see oncoming cars for a left turn from Caravel onto Marina Way.
The Engineering Department added additional red no-parking curbs to improve car visibility, highlighted the crosswalks with white paint, added new crosswalk signs and stopping points, and installed a solar-powered flashing light for using the crosswalk.
This intersection upgrade will surely reduce traffic accidents and improve pedestrian safety and shows how a little public works action can improve our community.
Mark Stepanek