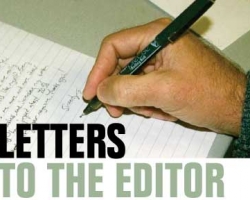 Rebuttal to Pat Kearns' letter: 'Seal Beach needs LA Fitness'

Citizens of a community organizing, voicing their opinions and participating in local government is called democracy, Pat.
Rossmoor has always made the most of its uniqueness and as a result, property values are strong. Seal Beach is likewise a beautiful community with delightful shore views, old town district, shops, restaurants and wonderful citizens.
Surely you want to keep it that way.
May I venture to posit that's the reason Seal Beach doesn't want LA Fitness Center in its own neighborhood?
Here, a history lesson is in order. You are mistaken about Rossmoor residents choosing to relinquish their shopping center, which was a planned aspect of Ross Cortese's self-sustaining community of schools, library, business center and green space.
What really happened in 1965 was a shameful page in local history. David Baker, Second District supervisor of Orange County, the Local Agency Formation Commission, Seal Beach City Manager Lee Risner and property owner Judge Alfred Gittelson privately agreed to annex the Rossmoor Shopping Center to Seal Beach without the knowledge or input from Rossmoor residents in violation of section 54953 of the Brown Act.
This set a precedent for strong-arm and extra-legal attempts on Rossmoor boundaries.
The LA Fitness Center Project plans to construct a 37,000 sq. ft. building inside a bedroom community within 15 feet of the Rossmoor Park Condominium wall. It will create a giant alley concealed from street views with traffic coming and going all hours of the day and night. LA Fitness does not run background checks or drug tests on prospective employees and has even employed convicted felons.
If you sat through the Planning Commission meeting of June 27, 2017, you must have missed something.
The Coalition Against LA Fitness Project headed by Kevin Pearce of Rossmoor and citizens of surrounding communities addressed the commission on a vast array of compelling issues.
Presentations challenged traffic projections of the Environmental Impact Report and safety, noise, proximity and crime data refuted terms of the Conditional Use Permit of this project.
What really concerns me about your genre of argument for LA Fitness is the focus on financial gain for your community without regard for basic safety needs of your neighbors.

Diane Rush
Rossmoor
Coalition Against LA Fitness Project member
LA Fitness is not compatible here

Just think, after the new LA Fitness Center is completed, people living in Rossmoor who were expounding on how great it would be so they didn't have to drive 15 minutes to another fitness center, will be able to have one right in the shopping center!
Well, I bet you could even live right next to the fitness center after it is built, because there will be people trying to sell their condo!  The 37,000 sq-ft fitness center will be just 15 feet from the wall of some of the condominiums.  Boy!  Wouldn't that be great?
You could be awakened six days a week by people arriving at the LA Fitness Center at 5 a.m. and leaving at 11 p.m. at night over that same condominium wall.
Really!  Is it worth that much to these people just to have a fitness center in the shopping center?  I would like to think that these people would have a different opinion about the 37,000 sq-ft fitness center after reading this.

Robert Zato
Rossmoor
LETTERS TO THE EDITOR POLICY

The Sun welcomes Letters to the Editor, and Guest Columns.
We prefer topics of local general interest, topics or rebuttals which refer to an article, letter or column that has appeared recently in this newspaper, and that our editors select to be either published in print or online.
Opinions expressed and claims made in letters and columns are those of the writer and not The Sun News.
All correspondence to The Sun is subject to publication.
Letters to the Editor should be 200 words or less, are subject to editing for length or typographical errors, and they should be e-mailed, mailed or delivered in person and must contain the writer's name, address and telephone number (the latter two are for verification, not publication).
E-mail letters and rebuttals to editor@sunnews.org.