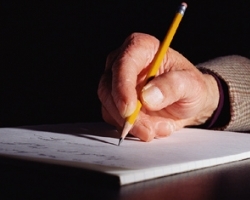 Thanks for article on Rossmoor predator team
Thank you for your article on the Rossmoor Predator Management Team.  The founding members, Rebecca and Dave Lara and Ron Singer deserve the recognition you have given them.  Undoubtedly there are pets alive and children safer in Rossmoor because of their selfless efforts.
I also commend them for their commitment to reuniting lost pets with their families.  I've seen, first hand, the joy on the faces of a family whose dogs were returned thanks to the quick action of the Team members.
Candice Stacy
Rossmoor
Animal control versus Rossmoor cityhood
Supervisor John Moorlach states that it would cost more for Rossmoor to contract with Long Beach for animal control.
This is totally untrue. I am on the PAWS (Pets are Worth Saving) committee at the Long Beach Animal Care Center, and have discussed this with John Keisler, the shelter manager.  He not only assured me that it would not cost any more, but that they would be proactive in helping us with our coyote problem.
It appears to me that this (refusing to grant use of "latent powers") is just another way of tormenting Rossmoor residents for refusing to incorporate.  ["LAFCO isn't in a mood to approve such a recommendation (Sun, 3/3/11]).  Oh?  And just what kind of "mood" was LAFCO in when they allowed Seal Beach to take over the Rossmoor Shopping Center years ago?
To torment us by endangering our beloved pets, and maybe even our children, is unconscionable. Note to supervisors: If anything happens to any of my pets, you will be hearing from my attorney.
Ellen Odell
Rossmoor
6-inch bike lane
The bike lane on Seal Beach Boulevard, in the area of the 405 overpass has been dramatically reduced in order to add an extra lane to the south bound Seal Beach Boulevard.  In some sections the bike lane is now 6 inches wide.  A normal bike lane is 30 inches wide.  With increasing traffic and construction, this heavily traveled area has become much less safe.  A number of pedestrians from Leisure World also use this bike lane to walk to the shopping centers.
The traffic engineers should reconsider their drastic reduction in this bike lane.  Imagine an 18-wheel truck driving down the right lane and you are on a bicycle next to a truck in a bike lane that is 6 inches wide.  Perhaps, it would have been better if they left the bike lane unmarked as no one can ride in a 6 inches wide bike lane.  Please give us bicyclists a break and widen the bike path to the legal standards.
Jim Salvate, Ph.D.
Rossmoor
Thanks to paramedic
On Tuesday evening, March 1, we had dinner guests in our home and our elderly brother-in-law (86 years young) suffered some type of low blood pressure shock, with nausea and vomiting.  We called 911 and within three minutes our finest (Station 44) fire engine arrived with paramedic Steve Chafe and others taking control of the situation and performed all the proper procedures to save his life.
They were also backed by station 48.  We want to express our heartfelt thanks to our station 44 and 48 crews for their promptness and professionalism in this life-threatening situation. We also had a guest with us from Ohio and she was so impressed by Steve's handling of the crisis that she said she wished she lived in Seal Beach.
Thank you and God bless you and your work.
The Charles Feenstra Family
Seal Beach
Seal Beach's Web site
The recent article regarding the launch of Seal Beach's new Web site mentioned that the Web site did not let residents download the staff reports that are presented at Council meetings. However, in response to requests from the public and several Councilmen, the City Clerk's office just added this feature.
While accessing the reports is a bit of a journey, it is still faster and easier than going to the library. Start at the City Clerk's page (www.sealbeachca.gov/government/management/clerk/), and then click "City Documents and Agendas" in the left column. Then click "City Clerk," followed by "Agenda and Agenda Packets." A couple of more logical clicks and you come to a listing of the staff reports for the meeting of your choice. I am told that the reports will be posted by the Friday before the Monday Council meetings.
While access to the staff reports is not as easy as in Los Alamitos or Huntington Beach, real progress towards better public access has been made and is greatly appreciated.
Robert Goldberg
Seal Beach
Pooling resources
Not smart Seal Beach looking for ways to spend money at this time when all municipalities, counties, states, feds are bankrupt.  A new swimming pool on Navy property would breach security on the Base.  Don't include LeisureWorld in headcount—we have our own pool  Adding pool to tennis courts for complete rec center is best idea, obvious  Bottom line, this is Seal BEACH. If anyone can't get to a pool, the ocean is a pretty BIG one  Duh.
S.Ranaldi
Seal Beach Leisure World
Jails and Nursing Homes
Here's the way it should be:
Let's put the seniors in jail and the criminals in nursing homes.
This would correct two things in one motion:
Seniors would have access to showers, hobbies and walks. They would receive unlimited free prescriptions, dental and medicaltreatment, wheel chairs, etc.
They would receive money instead of having to pay it out.
They would have constant video monitoring, so they would be helped instantly … if they fell or needed assistance. Bedding would be washed twice a week and all clothing would be ironed and returned to them.
A guard would check on them every 20 minutes.
All meals and snacks would be brought to them.
They would have family visits in a suite built for that purpose.
They would have access to a library, weight/fitness room, spiritual counseling, a pool and education…and free admission to in-house concerts by nationally recognized entertainment artists.
Simple clothing—ie. shoes, slippers, pajamas—and legal aid would be free, upon request.
There would be private, secure rooms provided for all with an outdoor exercise yard complete with gardens.
Each senior would have a P.C., T.V., phone and radio in their room at no cost.
They would receive daily phone calls.
There would be a board of directors to hear any complaints and the ACLU would fight for their rights and protection. The guards would have a code of conduct to be strictly adhered to, with attorneys available, at no charge to protect the seniors and their families from abuse or neglect.
As for the criminals:
They would receive cold food.
They would be left alone and unsupervised.
They would receive showers once a week.
They would live in tiny rooms, for which they would have to pay $5,000 per month.
They would have no hope of ever getting out.
Sounds like justice to me.
Phyllis Poper
Seal Beach