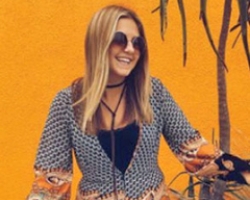 An area nonprofit has scheduled a March 5 fundraiser seeking to raise funds to buy shoes for those in need.
Hali Wolf, the founder of His Little Feet, said the event will be held Monday at Spaghettini's on Seal Beach Boulevard, beginning at 7 p.m.
"Last year, His Little Feet foundation was able to donate shoes to thousands of children," she said. "This event funds our operating budget and allows us to contribute to provide the much-needed support to the children and youth in our community," she said.
"With these shoes, the children are empowered with the confidence and inner drive that makes them want to succeed in school," she said.
The Little Feet organization provides shoes to children and sports teams in seven local schools. Wolf said the organization recently teamed up with Nike to provide 17 pairs of new running shoes to the girls track team and coaches at Washington Middle School in Long Beach.
She said the lightweight running shoes made a tremendous difference in their performance.
Also, she said the Little Feet organization donates special dancing shoes to high school dance organizations, giving them the "performers edge" allowing them to dance with poise and stability. In addition, HLF donated nearly 2,500 pairs of shoes to desrving children throughout the area.
There are more than 8,000 kids who don't have a permanent address that are considered homeless in the area and tens of thousands more in Southern California, said Wolf. "We want to bring awareness to childhood homelessness and poverty because the little feet are totally overlooked," Wolf has said. "Together," she added, "we are stomping out poverty in our community, one pair of shoes at a time."
All ticket sales for the fundraiser will be used to provide needy children with shoes," she added. For info and tickets, contact Spaghettini's at 562-596-2199 or www.spaghettini.com.