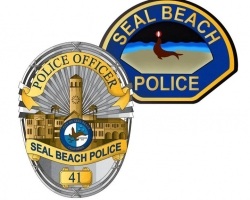 Measure BB, a 1 percent increase to the city of Seal Beach's sales tax, was presented to voters as a way to increase funding for public safety. Unofficial Nov. 6 election results show the sales tax hike passing with nearly 59 percent of the vote. Now, BB backers are asking the Seal Beach City Council to quickly hire more police officers and are calling for transparency in how BB-generated money is spent.
While it's not immediately clear how spending of all Measure BB funds will be tracked, the hiring of new officers will be a topic at the Dec. 10 City Council meeting. Adding three Seal Beach Police Department Officers is an agenda item expected at that meeting.
At last week's council meeting, the first since the election, a handful of residents voiced what they want to see with police staffing and Measure BB money.
"I feel that we really need to watch every cent to make sure it goes where it's supposed to go," Old Town resident Barbara Barton said of Measure BB money and suggested it get assessed quarterly. Barton expressed confidence that it will be spent properly but asked, "How soon will we get those police officers that we need?"
"I'd like to push that we hire [officers] now," Rich Moody, an official endorser of BB, said. He said the recruitment process could take weeks.
BB-supporter Polly Cross of College Park West encouraged staff to get the hiring process started now. "I think it would be in really good faith for us to make that the number one priority just to show [voters] that we're backing it up."
Jim Brady, who spearheaded the Pro-BB campaign, said the city should hire three more officers now. He also mentioned a commitment he gave to voters with concerns about Measure BB money going to the General Fund. "I gave them promises that I would keep track of that, I would monitor it, I would find out how that money was spent and it had to be spent the way the that the voters wanted it to be spent."
Council members, who previously voted unanimously for a resolution supporting BB money be used for public safety, addressed the concerns during council comments. "I'm glad that BB passed. I think you'll all be quite satisfied with how that money gets spent, how it's documented," District Five Councilwoman Sandra Massa-Lavitt said.
"We are committed to follow the dollars with BB and that's what we're here for," District Three Councilman and Mayor Mike Varipapa said.
All money generated from Measure BB will be in a separate account as it comes into the city, but once it's in the General Fund, the process for tracking spending of Measure BB money is not as clear-cut.
Measure BB increases the city's sales tax from 7.75 percent to 8.75 percent starting on April 1, 2019. The hike could bring in an estimated $5 million in new annual revenue. The city won't see the receipts from the sales hike until June due to the way sales tax is remitted through the State of California, according to Seal Beach Finance Director Victoria Beatley. June is also when the budget for the next fiscal year is determined. The 2019-2020 budget will include funding for new officers, Beatley wrote in an email to the Sun.
Hiring new police officers would be an example of a more obvious way to show use of Measure BB funds. It would be presented to council for approval and funding could be identified in a staff report. But Measure BB money could also pay for other general city services that may not be presented to council or covered in a staff report.
Some funding priorities can be seen in the city's Strategic Plan. The plan has three goals related to public safety that are contingent on Measure BB passing including: staffing the Jack Haley substation at the Pier with two officers, assigning an officer to Leisure World and expanding community policing teams to each of the city's five council districts. The department is currently budgeted for 35 officers. One officer recently left and another is due to retire next month bringing the number of officers on the force to 33, according to SBPD Public Information Officer Sgt. Michael Henderson. Last week, the department posted recruitment ads on its Instagram and Twitter accounts. Between recruitment and training, it could take months to get new officers out on patrol.
Another factor that could influence the process is the results of a Police Services Study currently being conducted by Matrix Consulting Group.