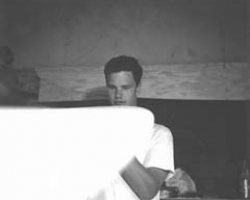 Over the last year a group of Seal Beach surfers led by Chad Wells and Mike Reilly have put together a surf club called the Seal Beach Boardriders.
The club is made up of over 50 people of all ages and has recently competed against other clubs in organized surf competitions. The West Coast Boardriders Series has included teams from Laguna, Huntington Beach, and Newport Beach, with many more teams coming from the entire coast in 2017. In 2017 there will be more than four events.
Even though the little sleepy town of Seal Beach has far less residents then the other cities, the team has put forth some good showings. Part of the process of building the club is to generate funding to pay for events, help kids go to college and/or pursue their dreams of traveling to the next important surf contest and help support the Seal Beach surfing community. Due to this need for funding the team decided to put on a fundraising event while incorporating the first of its kind Seal Beach Surfing Hall Of Fame.
On Friday, May 5, members of Seal Beach's surfing community will gather at the Golden Sails' Crystal Ballroom in Long Beach to honor the lives of those who make up the towns' legendary lineup of local surfers.
The first inductees into the newly created Seal Beach Surfing Hall Of Fame will be Sean Collins, the creator of surf forecasting website, Surfline; Tim Dorsey, a Seal Beach lifeguard who pioneered surfing on the North Shore of Oahu in 1957; Jack Haley, the 1959 West Coast Surfing Champion; Denny Buell, a lifeguard and well known surfer in the 1960s and '70s; and Rich Harbour, owner of Harbour Surfboards and often referred to as the "Godfather of Seal Beach surfing."
Tickets can be purchased at Inflight, Harbour Surfboards, Kanvas by Katin or online at FoamEZ.com.
They cost $50 for adults and $10 for minors.
For the surf community and community of Seal Beach, the night of camaraderie and family fun is much needed. This years' historically wet winter caused the Seal Beach Surfing Championships not to run for the first time in a decade. The event put on by Lifeguards is always looked forward to by local surfers.
Let's all get together this Friday and eat some good food, listen to some live '80s music and celebrate the surfing legends that came from our town, all while raising money for the future of Seal Beach surfing.