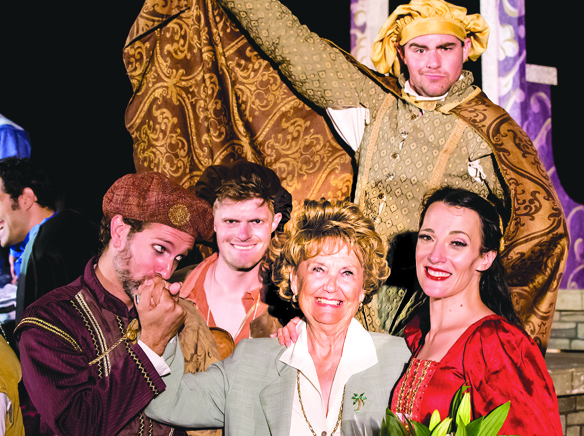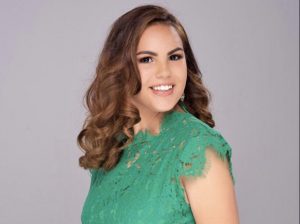 Though separated by more than a few decades, Grand Marshal Esther Kenyon and Junior Grand Marshal Chelsea Linton both have a jewel bright heart of service in Seal Beach. As Chelsea Linton, says, "Being Junior Grand Marshal, at this year's Christmas parade, reminds me how much I have to be thankful for. I am so thankful for my family, friends, fellow Leos and Lions, my Miss Seal Beach sisters, and my astounding community."
Esther had some of her early formative years in Iowa and has been a long-term resident of California, clocking in at 61 years in 2018. Chelsea, who is now a sophomore at Los Alamitos High School has been a member of the Miss Seal Beach court for four years running and an unceasing volunteer with over 2,000 hours in community service.
Esther's roots really began while she was the executive director of the Chamber of Commerce, and truly exploded when she founded the Seal Beach Community Performing Arts Association in 2014. She has been instrumental in working with Paul Dunlap in the Bay Theatre and advocating for the increase in cultural events.
Both have been successful in the world of pageantry as Esther has been First Runner Up in the "Ms. Senior Long Beach California Pageant." Chelsea has worked both in the pageant world and beyond to lift up causes she has concerns about – the National Fibromyalgia Association.
Look for a more detailed brief on each of these remarkable honorees in next week's Sun Newspaper pullout official guidebook.
So at this point, all the entries are ready and getting their final touches on costumes and their alignment to the 40th Annual Ruby Red Seal Beach Christmas Parade on Friday, Dec. 7 sharply at 7 p.m. Esther, Chelsea and Original Parts Group, the presenting sponsor will all be on hand to launch the parade with the ribbon cutting at Ocean and Main.
Esther offers, ""Living in Seal Beach is my fondest dream, but until that day, I find great joy in just being involved in many activities and organizations in Seal Beach which brings me to this wonderful little village by the sea many times a week." So to all of you who might be visitors or locals, just remember, this is an all volunteer produced event in partnership with the city of Seal Beach and we encourage you to come back to Seal Beach and shop local! Congratulations again to Esther and Chelsea for making a difference in our "village by the sea."