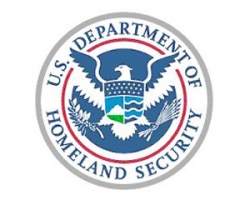 To qualify for money from the Homeland Security Grant Program, the Seal Beach City Council authorized City Manager Jill Ingram to transfer property or funds at the council's Monday, July 11 meeting.
"The city of Seal Beach City Manager needs to be designated by resolution to execute on behalf of the City of Seal Beach to obtain grant funds through the Homeland Security Grant Program," wrote Todd T. De Voe, Emergency Services Coordinator, in a staff report to the council. The  council approved the resolution unanimously as part of the Consent Calendar. Consent items are voted on collectively and are not discussed.
"The Department of Homeland Security is funding efforts nationally to combat terrorism and respond to emergencies and hazards," De Voe wrote.
"In order to receive the funds, entities must cooperate with the grant requirements and have a designated signer of record. This agreement allows the city to receive the funds and equipment as provided by the grant," he wrote.
The staff report did not specifiy how much money Seal Beach might receive.
"Acceptance of these funds may offset public safety expenditures servicing the city of Seal Beach for a variety of needs which may fall under the umbrella of Homeland Security," De Voe wrote.
To make a comment on this story at the Sun Newspapers' Web site, go to www.sunnews.org.
Seal Beach Marine Safety report
The Seal Beach Marine Safety (Lifeguard) Department performed 124 rescues from Friday, July 8 to Thursday, July 14, according to Marine Safety Lt. Chris Pierce.
During that same period, lifeguards answered 23 medical aid calls of which two were considered major, treated 28 stingray injuries and performed two boat rescues.
"With an increase in surf conditions, we have seen our rescue totals increase dramatically while the number of stingray incidents has decreased in the past week," Lt. Pierce wrote in his report to the city manager.
"This is partly because the stingrays prefer to be in calmer waters, and partly due to the number of swimmers staying closer to shore to avoid the rougher areas."
To make a comment on this story at the Sun Newspapers' Web site, go to www.sunnews.org.
Crime Log Compiled by Charles M. Kelly
The crimes listed in the Sun Newspapers were reported to Seal Beach Police Department, Los Alamitos Police Department and Orange County Sheriff Department between July 4 and  July 15, 2011.
Only street names are used; times given are reported times, not incident times. Crime Log entries are based on preliminary information. Space limitations make it impossible to publish every incident. Until proven guilty in a court of law, all suspects are considered innocent.
IN SEAL BEACH
Monday, July 4
Stray Pit Bull—12:55 p.m.—Almond Avenue—The caller reported a stray brown pit bull last seen traveling westbound on Almond Avenue.
Referred to Long Beach Animal Care Services.
Municipal Code Violation—5:30 p.m.—Lampson Avenue—The caller said people were flying model airplanes in the park. Police unit 106 was unable to locate either radio controlled airplanes or their operators.
Fireworks—8:52 p.m.—5th Street—The first caller reported fireworks in the area.
A second caller, who remained  anonymous said the fireworks might be coming from a specific address on 5th Street.
The address was blacked out in the dispatch log provided to the press. A third caller reported the same.
A fourth caller said the people responsible for the fireworks were not on the street and were firing mortars.
Police unit 940 contacted the people responsible for the fireworks and advised them about the Seal Beach Municipal Code, which prohibits fireworks. They told the police they would comply.
Tuesday, July 5
Grand Theft Report—10:49 a.m.—Lampson Avenue—The caller said that on June 16 someone took a cosmetic bag containing between $1,500 and $10,000 in cash. Report taken.
Wednesday, July 6
Suspicious Person—2:25 p.m.—Lampson Avenue—A private security officer said he thought that three men were taking a battery out of a car in the parking lot off of Lampson Avenue. Police unit 206 found one vehicle providing another with a jump start.
Stingray Injury—9:35 a.m.—1st Street and Ocean Avenue—The caller reported to 911 that a man was limping from a possible stingray injury about 50 yards south of the first lifeguard tower. Message delivered to lifeguards.
Grand Theft Report—3:18 p.m.—Marina Drive—Loss: a catalytic converter taken from the caller's car. Report taken.
Thursday, July 7
Counseling—11:40 a.m.—1st Street—The caller said she found her daughter's bike. The bike was chained. The bike was allegedly stolen seven months earlier. No theft report was filed at the time. The caller said she did not have serial number information for the bike. Police unit 106 asked for Public Works to come out with bolt cutters for the bike. The bike was returned to the caller.
Municipal Code Violation—7:57 p.m.—Seal Way—The caller reported a man running on the sand with his dog.
Police unit 241 contacted the dog owner on the sand at Neptune Avenue. The man was a visitor from out of town. Police unit 241 advised him about the ban on dogs on the beach.
Friday, July 8
911 Hang-up—10:45 a.m.—Marvista Avenue—The caller originally thought there was a fire situation, but then learned that her son had just turned on the furnace The police unit was cancelled prior to dispatch.
Saturday, July 9
Animal Cruelty—4:03 p.m.—Ocean Avenue—Police unit 106 while on duty found a small puppy locked in a cage in the back of a truck. Unit 106 was unable to locate the registered owner of the truck. Unit 106 requested Long Beach Animal Care Services. Animal control officers took custody of the dog.
Sunday, July 10
DUI Arrest—10:52 p.m.—Pacific Coast Highway and Seal Beach Boulevard—Dorene Kay Brunmeir, born March 25, 1959, was arrested for driving under the influence.
IN LOS ALAMITOS
Friday, July 8
Disturbance—8:43 a.m.—Walnut Street—The caller's niece's ex-boyfriend refused to leave. The ex-boyfriend was wearing a white shirt with black stripe, standing outside a gray van. He was not known to carry a weapon. The responding officer advised him to go.
Disturbance, Juvenile—7:54 p.m.—Oak Street—Three male juveniles were seen on a roof. They were gone by the time the responding officer arrived.
Saturday, July 9
Counseling—12:17 a.m.—San Bonita Avenue—Juveniles from across Bloomfield on the Cypress side were throwing eggs and rocks, possibly at vehicles driving by on Bloomfield. Some of the eggs and rocks hit the caller's residence. The responding officer contacted a homeowner hosting a party and made her pick up bricks in the middle of the roadway that were thrown by party-goers.
Disturbance, Family—11:01 a.m.—Howard Avenue—Caller versus wife. The caller said his wife was taking his property from the residence. The wife said she has a court order, but the caller said that he had not seen it. The woman had three men with her. The caller said that his weapons had been put away. Responding officer assisted with court-ordered property pick-up.
Sunday, July 10
Fireworks—6:02 p.m.—Howard Avenue—The caller reported an ongoing problem with fireworks. The responding officer spoke with two juveniles in the alley who said they did not know of any fireworks. The juveniles and the caller were counseled. Extra patrol checks were planned.
Fireworks—11:50 p.m.—Howard Avenue—Now the caller reported someone lighting smoke bombs. The responding officer was unable to locate the juveniles. However, the officer did find evidence of fireworks in the alley. Extra patrol checks were planned through the night.
Monday, July 11
Hit and Run—12:35 p.m.—Howard Avenue—Someone damaged the front end of the caller's gray Honda Civic.
The responding officer found that the vehicle was not in Los Alamitos, but in Huntington Beach. The caller noticed the damage while at work in Huntington Beach.
The caller was certain the damage occurred in Los Alamitos.
The caller was told that police need to see the vehicle for a report.
Malicious Mischief, Vehicle—4:09 p.m.—Farquhar Avenue—The caller's green Toyota Camry was damaged by an unknown suspect.
Wednesday, July 13
Patrol Check—11:18 a.m.—Linda Way—About five minutes earlier a man knocked on the door and asked to fix the caller's van. When the caller turned him down, he asked to use her hose. He then drove off in a hunter green Hyundai or Toyota. The caller was concerned due to recent burglaries.
Thursday, July 14
Citizen Assist—5:01 p.m.—Los Alamitos Boulevard—The caller said that a man at the location asked the caller to dial 911. The man said that he was threatened by someone. He had an argument with an employee next door. Responding officer found that an employee refused to allow him to use the bathroom. Verbal dispute only.
Disturbance, Party—11:32 p.m.—Catalina Street and Walnut Street—The caller complained about a party on the patio behind a house on Catalina. The caller said it was an ongoing problem but does not want the police to contact him.
IN ROSSMOOR
Monday, July 11
Burglary Report—6:53 a.m.—Oak Knoll Drive—This was a vehicle burglary.
Grand Theft Report—9:03 p.m.—Martha Ann Drive—A lion statue was taken from the front yard at 6:45 a.m.
Tuesday, July 12
Pedestrian Check—12:37 a.m.—Montecito Road and Brimhall Drive—The pedestrian was released to the custody of the pedestrian's parents.
Wednesday, July 13
Grand Theft Report—4:56 p.m.—Kensington Road.
Suspicious Person or Circumstances—9:22 p.m.—Newbury Road.
Thursday, July 14
Fraud Report—4:45 p.m.—Yellowtail Drive.
Friday, July 15
Fraud Report—8:31 a.m.—Argyle Drive.
Petty Theft Report—8:51 a.m.—Chianti Drive.
IN SUNSET BEACH
Monday, July 11
Suspicious Person or Circumstances—10:20 p.m.—S. Pacific Avenue and 5th Street—Deputies searched for a group of juveniles who were smoking and being loud. The caller did not know what they were smoking. Unit 307 contacted "a couple" of individuals. The juveniles apparently left the area.
Tuesday, July 12
Suspicious Person or Circumstances—2:33 p.m.—Pacific Coast Highway and 6th Street—Deputies checked for an individual who was reportedly exposing himself to people on the beach. The suspect was described as a white man, about 25 years old, 5 feet 10 inches, weighing 180 pounds with brown hair and brown eyes wearing a yellow T-shirt and denim shorts.
Wednesday, July 13
Illegal Parked Vehicle—11:01 a.m.—5th Street—The caller said a vehicle was parked in the street during street sweeping time. The sign said no parking between 8 and noon.
Identity Theft—2:14 p.m.—5th Street.
Friday, July 15
Disturbance—2:22 a.m.—Pacific Avenue.
Shelley Henderson of the News-Enterprise contributed to this article.