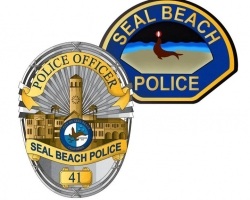 Crime Log Compiled by Charles M. Kelly
Editor's note: This week's Seal Beach Crime Log is based on both a detailed version of the log and a summary version. The detailed version of the log covers the period from 6:07 a.m., May 31 to 5:25 a.m., June 1, and covers 98 incidents. The summary version of the log is for the period from May 30 to June 6. The combined documents totaled 46 pages.
IN SEAL?BEACH
day, May 30
Arrest—Seal Beach Boulevard—Police arrested Antonia Marie Mindnich on suspicion of petty theft from buildings.
Arrest—Seal Beach Boulevard—Police arrested Nikki Lynn Bowman on suspicion of petty theft from buildings.
Friday, may 31
Car Burglary (Priority 3)—6:07 a.m.—First Street (Old Town)—Someone smashed a window of the caller's car some-time Thursday, May 30. The caller discovered the crime around 5:30 to 8 p.m., Thursday, May 30. Loss unknown at the time. Report taken.
Traffic Hazard (Priority 2)—Westminster Avenue—A police officer observed roadway debris (the log did not describe the debris) and removed it from the roadway. The log reported the observed debris at 10:27 a.m. and reported it removed from the roadway at 10:28 a.m.
Abandoned Car Report (Priority 4)—4:39 p.m.—Dogwood Avenue (College Park East)—The caller said a sedan had been present since Wednesday, May 29. Police attempted to contact the registered owner/owners of the car. It turned out the car had broken down and the registered owner left it at a friend's home. Then the registered owner allowed their son to drive the car. Unfortunately, the car broke down again while the son was en route to graduation. The owner/owners hoped to have the car moved within 24 hours. Police marked the car for 72 hours.
Suspicious Person (Priority 3)—7:32 p.m.—Blue Heron (Heron Pointe)—The caller reported seeing someone walking northbound toward the rear of the caller's property. The caller advised people don't normally go near the rear of the proper-ty. As of 7:36 p.m., police checked on foot. Police found an encampment. Between seven and nine teenagers had set up a camp. Police advised them to pack up to avoid further police calls for service. No further law enforcement services were required.
Disturbance, Party (Priority 3)—11:58 p.m.—Sixth Street—An anonymous person called to complain about a loud par-ty. As of midnight, June 1, there were no units available. As of 12:43 a.m., police advised/warned/counseled the person responsible for the party about the noise complaint.
Saturday, June 1
Arrest—Street not provided—Police arrested Carlos Alberto Canul on suspicion of petty theft. This would be the first of three arrests of Canal on June 1.
Arrest—Westminster Avenue—Police arrested Carlos Alberto Canul on suspicion of petty theft.
Arrest—Seal Beach Boulevard and Landing—Police arrested Joshua Irian Vazquez on suspicion of providing false identi-fication to specific peace officers.
Arrest—Montecito Road and Copa De Oro—Police arrested Carlos Alberto Canul on suspicion of petty theft from build-ings.
Sunday, June 2
Arrest— Seal Beach Boulevard and Lampson Avenue—Police arrested Natasha Feodora Alkhoutoff on suspicion of driv-ing under the influence of alcohol.
Tuesday, June 4
Arrest—Harvard Lane—Police arrested Jeremy Nicholas Rodriguez on suspicion of misdemeanor possession of a con-trolled substance. The log did not specify the substance.
Wednesday, June 5
Arrest—Pacific Coast Highway—Police arrested Regan Nicole Clopton on suspicion of obstructing/resisting, etc., a public peace officer/emergency medical technician.
Arrest—Ocean Avenue—Police arrested Sherry Zozaya on suspicion of possession of an open container of alcohol.