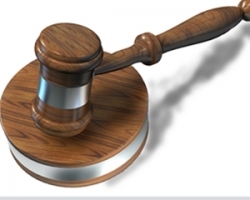 A Long Beach Fire Department Captain was convicted Tuesday, Sept. 6 of severely injuring a Seal Beach cyclist in a mid-day hit-and-run crash while driving with a blood alcohol level of .24 percent.
That's three times the legal limit.
The conviction came as a result of a guilty plea, rather than a trial. The Sept. 6 court appearance was originally scheduled to continue the preliminary hearing in the case.
John David Hines, 38, of Huntington Beach, pleaded guilty to a court offer to one felony count each of:
• driving under the influence of alcohol causing bodily injury
• driving with a blood alcohol .08 percent or more causing injury, hit and run with injury
• sentencing enhancements for causing great bodily injury and having a blood alcohol level over .20 percent.
As a condition of the court's offer, Hines has been ordered to serve 90 days in state prison to determine his suitability for state prison.  According to the Orange County District Attorney's Office, Hines is expected to be sentenced on Dec. 2. He faces a sentence ranging from probation up to six years and eight months in state prison.
The following is the DA's Office account of the crime:
On the morning of April 1, Hines consumed alcohol at the Schooner or Later bar in Long Beach.
At approximately 1:20 p.m., Hines drove erratically under the influence of alcohol eastbound on Westminster Avenue in Seal Beach in his Chevrolet pick-up truck.
While driving, Hines lost control of his vehicle and suddenly swerved into the bike lane and dirt shoulder.  Without slowing or hitting his brakes, he crashed into 47-year-old bicyclist Jeffrey Gordon.
The collision threw the victim thrown from his bike over 70 feet. Gordon landed on the shoulder of the road. Hines  fled the scene.
Two separate drivers who witnessed the crash followed the defendant and called 911. Hines drove to his Huntington Beach home, where he was contacted by the Huntington Beach and Seal Beach Police Departments.
Approximately two hours after the crash, Hines had a blood alcohol level of .24 percent.
Gordon was taken to Long Beach Memorial Medical Center to be treated for head trauma, severe lacerations and bruising to his head and body, internal injuries, and spinal and vertebrae injuries.  Gordon remained in the hospital for two weeks and continues to suffer pain as a result of his injuries.
Crime Log Compiled by Charles M. Kelly
The crimes listed in the Sun Newspapers were reported to Seal Beach Police Department, Los Alamitos Police Department and Orange County Sheriff Department between Aug. 29 and  Sept. 9, 2011.
Only street names are used; times given are reported times, not incident times. Crime Log entries are based on preliminary information. Space limitations make it impossible to publish every incident. Until proven guilty in a court of law, all suspects are considered innocent.
IN SEAL BEACH
Monday, August 29
Municipal Code Violation—12:44 p.m.—Marina Drive and First Street—The caller reported an unspecified number of individuals fishing on the Sunset Beach side of the marina bridge.
Animal Information—8:18 p.m.—14th Street—The caller said the caller's two cats were inside a termite tented residence. Message delivered to Long Beach Animal Care Services.
Tuesday, August 30
Vehicle Burglary—1:18 p.m.—Seal Beach Boulevard—Point of entry unknown. Loss: some bags and two laptops. Report taken.
Suspicious Circumstances—6:43 p.m.—Ocean Avenue and 14th Street—The caller said four men and a woman were walking up to houses, but were not leaving flyers and did not seem to be talking to anyone. The caller thought this was suspicious.
Wednesday, August 31
Disturbance—12:42 a.m.—Pacific Coast Highway—The caller said a man who the caller described as a transient was harassing customers and asking them for money. Police unit 207 advised him to stop and he told police he would comply.
Graffiti—8:52 a.m.—Westminster Avenue—The caller reported graffiti in numerous locations on the property. No suspect information. Police unit 106 determined that the markings were made with a grease pencil. The marks wiped off easily. No damage. Log entry.
Disturbance—7:22 p.m.—Pacific Coast Highway—A man was sitting at the stairs, blocking the entry for patrons.
Suspicious Person—10:15 p.m.—Main Street—A woman was kicked out of a business. The name and address of the business were blacked out in the log. The woman was described as possibly drunk or under the influence. Police unit 900 contacted the woman. She got on a bus. No further police services were necessary.
Thursday, September 1
Drunk—3:20 p.m.—16th Street—A man was blocking the caller's garage. He was reportedly incoherent. The caller asked him to move and he barely responded. The caller said the man smelled of alcohol.
Police unit 107 arrested the man for public drunkenness.
Disturbance, Fight—6:27 p.m.—5th Street and Ocean Avenue—The caller reported two possibly drunk men fighting. No weapons were seen. One man screamed for help. Police unit 207 arrested one of the men for a variety of bench warrants.
Friday, September 2
Petty Theft—1:47 p.m.—Pacific Coast Highway—Pavilions personnel reported a woman in custody for petty theft. Police unit 107 arrested her.
Saturday, September 3
Disturbance—7:55 p.m.—Seal Beach Boulevard—A man described by the caller as a transient yelled racial obscenities inside the store before walking out. The name and address of the store were blacked out in the log. He was described as a white man in his late 40s, 6 feet 2 inches tall, thin, with dark hair, wearing a dark gray jacket, yellow shirt with a green sack and a sleeping bag on his back.
Sunday, September 4
Hazard—12:35 p.m.—Ocean Avenue—The caller said a bolt was poking out of one of the swings. The caller requested the swing be taped off with caution tape and the caller would notify Public Works the next day. The caller offered to point out the swing. Police unit 443 taped off the swing. Assisted.
Suspicious Person—5:13 p.m.—Ocean Avenue—A man told lifeguards that another man was taking pictures of his daughter. Both parties were present. The officer in police unit 107 interviewed the man in the field.
IN ROSSMOOR
Monday, September 5
Burglary Report—9:43 a.m.—Martha Ann Drive—A Rossmoor resident was on Catalina Island when she got a call from her house keeper informing her that someone had broken into her home. The caller asked the Orange County Sheriff's Department to contact the cleaning lady and walk through the house.
Suspicious Person or Circumstances—10:55 a.m.—Kensington Road—The caller requested a patrol check for a man wearing a hoodie who was walking on the Gertrude side of the elementary school. The caller said there has been a recent increase in crimes, including a robbery involving men in dark hoodies. The caller thought it was suspicious for someone to be wearing a hoodie at all in September.
Tuesday, September 6
Suspicious Person or Circumstances—3:18 p.m.—Montecito Road—The caller requested a patrol check for an unknown man riding a racing bike towards the back of the complex. The caller said someone had been breaking into the condominiums. The suspect was described as a Hispanic man, 30 years old, with long dark hair and wearing a gray shirt.
Wednesday, September 7
Suspicious Person in Vehicle—10:57 a.m.—Yellowtail Drive and St. Cloud Drive—The caller requested a patrol check for a man parked in front of a residence on Yellowtail Drive for the past 30 minutes.
The man was in a burgundy two-door couple. When the caller walked out of his own home, the vehicle moved to another spot.
Thursday, September 8
Suspicious Person in Vehicle—12:48 p.m.—Shakespeare Drive—The caller reported a man video taping the school near the kindergarten drop off on Montecito Road. The man told the caller he was a cop, but left when he saw the caller phoning the Orange County Sheriff's Department. The suspect was described as a white man, 50-60 years old, with blond hair. He was first seen sitting in the back seat of a white SUV.
Friday, September 9
Traffic Hazard—10:53 a.m.—Mainway Drive and Montecito Road—A large motorhome was parked so that it blocked the view of traffic. It had been there over 72 hours.
It turned out the registered owner had sold the vehicle to an individual who agreed to move it.