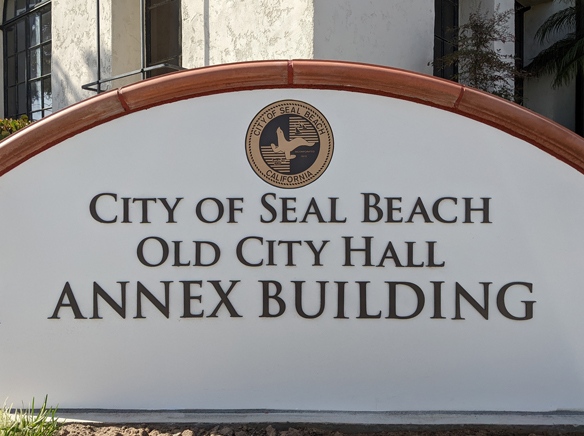 Next week the City Council will hold hearings on fees for vacation rental permits and an appeal of a recent Planning Commission decision.
The council is set to meet at 7 p.m., Monday, April 24. The exact time of the meeting is not yet known because the agenda will be made public after the Sun has been printed.
Vacation rentals
Short term (or vacation) rentals are an old controversy in Seal Beach.
Until recently, legal vacation rentals required a conditional use permit approved by the Planning Commission.
That changed last year. In September 2023, the council voted unanimously to suspend enforcement of those old vacation rental rules. (For details, see "City suspends enforcement of ban on vacation rentals," at sunnews.org.) Court rulings in Kracke versus city of Santa Barbara and Keen versus City of Manhattan Beach led Seal Beach staff to recommend that the council suspend enforcement of local vacation rental rules.
"While the details of the cases varied, the respective opinions of the appellate courts both held that the California Coastal Act overrides cities' short-term rental bans, as such bans restrict coastal access and therefore any bans would require Coastal Commission approval," wrote Community Development Director Alexa Smittle wrote in her September 2022 staff report.
This year, the council on Jan. 23 approved an ordinance that changed the city code to allow permits for vacation rentals and adopted regulations for them. It was a Consent Calendar item.
As reported that week, The requirements, according to the resolution adopting the ordinance, included:
• A permit is required.
• If a property has up to 15 units, only one permit will be issued.
• The combined total of short term rental permits and existing Conditional Use Permits for vacation rentals will not exceed 1% of the city's Coastal Zone residential units.
• Permits are valid for a year.
• Short term rentals are limited to two individuals per bedroom, plus two additional guests (including children.)
Planning appeal on council agenda
According to a Seal Beach legal notice, the Planning Commission on Monday, Feb. 6, heard a request for a "Reasonable Accommodation" that would have approved a non-permitted carport to encroach into the required side yard setback of a property owned by Donald and Linda Miller. The Millers also requested a "reasonable accommodation" for encroachments into the rear and side yards from previously-built structures on their property. The Planning Commission approved that request in part.
Local attorney Scott Levitt, representing the Millers, filed an appeal on Feb. 15.
If either of these hearings is challenged in court, the litigants could be limited to the issues raised at the hearings, according to the hearing notices.