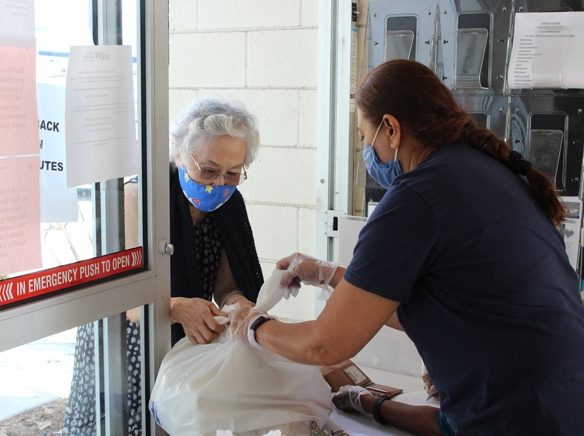 In October, we shared that The Seal Beach Chamber of Commerce had joined forces with Seal Beach Pavilions to distribute $50 gift cards to local residents who could use a little help this holiday season. Now, the City of Seal Beach will match the community donation, bringing even more joy to families and individuals this holiday season.
Through Nov. 21, Seal Beach Pavilions (located at 1101 Pacific Coast Highway) has been encouraging customers to give a little extra at the cash register through their Nourishing Neighbors campaign.
The funds raised from this campaign will be used to provide gift cards for local families to purchase food (purchasing of non-food items is restricted). Additionally, the City of Seal Beach will be matching all funds raised by this campaign utilizing designated grant money received from the County of Orange.
"The City of Seal Beach is thrilled to be able to partner with the Seal Beach Chamber of Commerce and Seal Beach Pavilions to provide this service to our residents," said Mayor Joe Kalmick.  "We are hopeful that this cooperative effort will make the holidays more enjoyable for Seal Beach families in need."
Based on community donated funds received so far, the first distribution of 2 $50 gift cards (totaling $100) will go to at least 84 deserving individuals/families on a first requested, first received basis. The first distribution will take place prior to Thanksgiving 2021, with a second distribution prior to Christmas, 2021, just in time to help locals who were hardest hit by Covid-19 celebrate the holidays with festive family meals.
The number of gift cards being distributed in December will be based on the remainder of funds received through the end of the campaign.
The Seal Beach Chamber of Commerce, along with the City of Seal Beach, is encouraging families who could use the funds to call the Chamber office at 562-799-0179 and leave their name, phone number and mailing address.