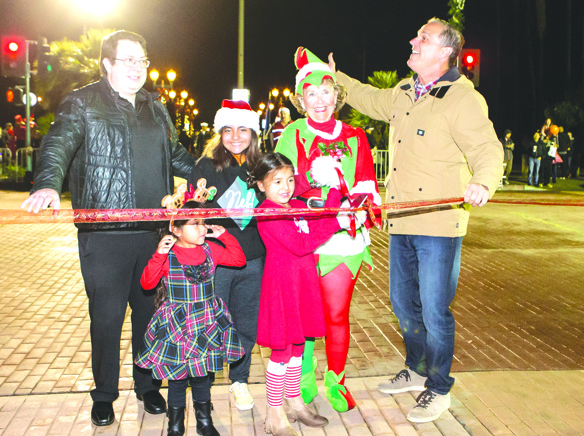 Annual event draws thousands as rain breaks just in time to welcome Christmas holiday
The highlight of the Seal Beach holiday season received a break in the rainy weather just in time for the community to bring in the cheer as the Annual Seal Beach Christmas Parade brought the community out in force to celebrate the season.
Nearly 100 participating groups brought entertainment, laughs and Christmas enthusiasm to Main Street. Fresh Cut Creative was awarded the prize for Best of Parade with a float dedicated to the "Greatest Christmas Movie." The float brought the Bruce Willis movie, Die Hard, to main street with a building depicting the criminal takeover of Nakatomi Plaza from the popular film.
The Huntington Beach High School Arts Academy was voted Most Entertaining and the Crowd Pleaser winner was Mini Madness Therapy Horses as it walked miniature horses down the street.
Most Festive went to the 501st Legion So Cal Garrison. Most Humorous went to the Seal Beach Republican Women Federated, with their own salute to a Christmas movie classic, National Lampoons Christmas Vacation.