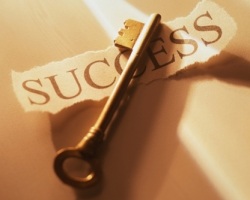 "All growth depends upon activity. There is no development physically or intellectually without effort, and effort means work." Calvin Coolidge, our 30th president spoke those words about the endeavors not just of government, but our society as a whole.  Work has been evident in the past 30 days in our very own Seal Beach. Two of our signature events, the 5K/10K and the Classic Car Show both happen in April, and this year was a banner year for both.
I had the pleasure of being at the finish line of the 5K/10K and was in awe of the thousands of runners, walkers and riders (some in strollers!) who performed to challenge not only themselves, but to generate resources for our community.  Dennis Kaiser, of the Sun and I tag teamed via walkie-talkie the approaching finishers and announcing them.
The race takes literally hundreds of volunteers and nearly eight months of planning.  The results however, are well worth it.  According to Bill Ayres at the last City Council meeting, the race raised $110,000 in funds for grant programs. It was also the biggest race to date with over 5,400 registered runners.  Had there been same day registration, this number might have been higher!
Grants are via a request for proposal process to qualified non-profits, so if you are interested in learning more, go to www.sealbeachrun.com Last year, the 5K/10K Race Foundation gave away $100,000 to various non-profit recreation programs in the Seal Beach area.
The Classic Car Show this year was perhaps one of the best ever. What sets the tone of the entire show is actually the parking of the cars.
This year, we were able to get everyone in and parked well before 9 am.  The show didn't start until 10 am, but Main Street was pretty packed in the early morning.  We actually performed all of the parking with half the volunteers in comparison to last year, only 15 people!
Approximately 516 cars were here with 30 trophies awarded.  The "Best in Show" was an amazing '28 Model A Ford by Steve Wilkinson.  This car was carefully brought to show condition by Steve and his family and it included a hydraulic lift to pick up the rear end of the body of the car to showcase the mechanical interior!
Best 32′ to 34′ Closed Car, '32 Ford 3 window High Boy, was built by kids 15 to 18 with the direction of a Christian youth leader, Pete Youngma who lives in Surfside.  The kicker is, these kids were delinquents and been in the criminal justice system.  Most all parts were donated and under guidance, these kids enjoyed the personal experience of how to apply their energies to creation instead of destruction.  And boy did they build something special!!
Brian Kyle of O'Malley's on Main said, "Sales this year were 15-20 percent ahead of last year."  With vendors on Main Street and in Eisenhower Park, reactions were mixed.
Some felt that it was a great addition, while some merchants, like Woody of W. Woodruff Hair Design, were concerned about the food vendors. Pascal from Thai on Main, also sent me a quick e-mail note congratulating us on the Car Show, was concerned about some vendors. He shared, "The car show was a great event for the city but truthfully not so much for our business.
I was hoping the crowd would bring in some patrons to the restaurants, but most as I noted went for street food.
Nevertheless, I thought the food booths were a great addition to the Car show but let's promote the local restaurants."  Honestly, the Chamber is here to promote our community, so we take to heart our member's and community concerns. Let us know what you think.
The Car Show owes a debt of thanks to not only our sponsors, but the dozens of volunteers, hundreds of participants and of course our merchants who all make it happen!
We also know it was successful, because the show for 2011 is over 3/4 of the way sold out already.
Be on the look out for the incredible Summer Concert Series, the LION's Fish Fry, Rotary Fishing Derby and more all in our town this summer, and remember to always shop local!