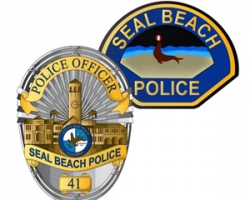 An Orange County cab driver is scheduled to be arraigned Thursday, Dec. 16, on charges that he raped a Sunset Beach woman in July.
The Seal Beach Police Department arrested the suspect on Tuesday, Nov. 23.
The Orange County District Attorney's Office filed a formal complaint charging the suspect with three felony rape counts, according to the SBPD Facebook page. The message announcing the charges was posted Wednesday, Dec. 1. The author of the message was not identified by name.
Court papers filed by the DA's Office said defendant Orlando Bruce Bosley, 57, was charged with one count of rape by duress or menace, one count of rape by use of drugs and one count of rape of an unconscious person.
The fact a man has been charged with a crime is not evidence. A preliminary hearing has not yet been scheduled in the case.   Bosley is legally presumed innocent until he is proven guilty.
Bosley was arraigned in custody on Wednesday, Nov. 24. Bosley waived his arraignment that day, according to the Orange County Superior Court Web site.
Bosley is currently out on $100,000 bail, according to the courthouse Web site. The Orange County Sheriff's Department Web site confirmed that he is out on bail. However, the Sheriff's Department Web site put the bail figure at zero.
The crime occurred between July 6 and July 7 of this year, according to court papers filed by the Orange County District Attorney's Office.
The Seal Beach Police Facebook message said only that the crime occurred in July.
This is the Police Department's account:
A 46-year-old Sunset Beach woman took a cab to Seal Beach Leisure World.
"She woke the next morning without recall," the police Web site said.
A forensic examination of both the victim and her home indicated she had been sexually assaulted.
Police ultimately identified Bosley as the cab driver. Police say they found DNA evidence linking the defendant to the crime.