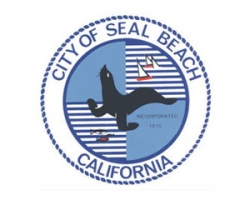 The city of Seal Beach is currently in construction on improvements to Seal Beach Boulevard between Old Ranch Road and St. Cloud Drive.
According to prepared statement, The city of Seal Beach announced the construction project will be completed prior to the December 2011 holidays.
"The city appreciates the community's patience with the traffic during this project and has planned this project so that the holidays will be unaffected," the statement said.
The project is being done to improve traffic flow on Seal Beach Boulevard.  When the project is complete there will be three lanes of traffic in both directions and improved turning.
Meanwhile, the West County Connectors project will reconstruct the Seal Beach Boulevard bridge in 2012.  According to city officials, the city constructed the project in advance of the bridge construction to help with the impact that will be experienced at that time.
"Once again we thank you for your patience and please, drive safe and have a wonderful Holiday," the city's statement said.
For more information please Michael Ho, city engineer, at (562) 431-2527 ext.1322 for additional project details or concerns.