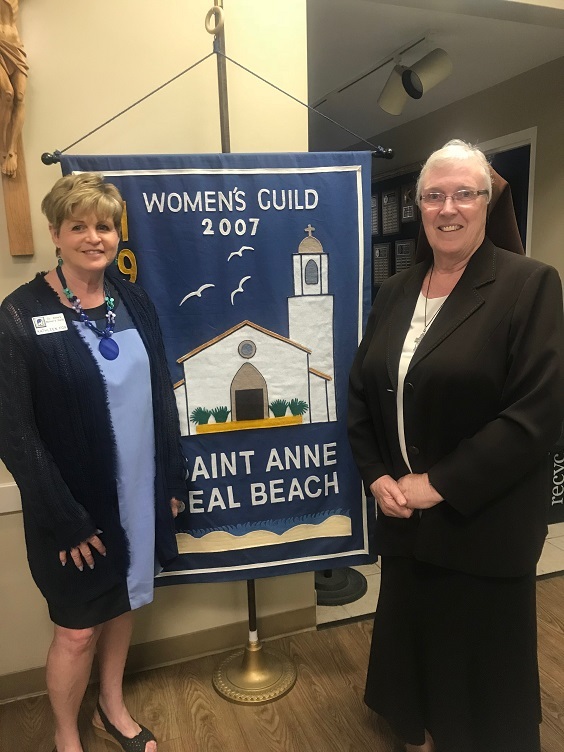 Sister Eymard Flood presented a "A Mission's Lasting Effects" to the Woman's Guild at St. Anne's Catholic Church Monday, according to Chad Berlinghieri.
Sister Flood is a Sister of the order of St. Clare. She was born in Ireland, the youngest of three children, and came to America in 1967 as a junior high school teacher.
Over time, she was elevated to principal but her strong faith led her to make even more sacrifices and a greater contribution.
At the invitation of Bishop Norman McFarland in 1996, Sister Flood was named the Vicar for Religious of the Diocese of Orange. The appointment took Sister Flood to missions all around the U.S and other parts of the world.
Internationally, her work was generally located in Rome and India.
Sister Flood was elected National President of the Vicars Conference in 2008 and during that time, she received the BENEMERENTI Award from Pope Benedict XVI.
"Charities have always been part of my life and I am very pleased to share some of these involvements with the faith community," said Sister Flood.
Her talk outlined the critical need of women, orphans and abused girls to have work to support themselves. Sewing and embroidery machines can meet that need she told the Woman's Guild, recounting her experiences in India and all of the good work made possible by generous donations.
Following Sister's discussion, the total donations received from the St. Anne's Woman's Guild will make it possible to purchase 14 machines for the missions in India. For more information or to support Sister's cause please contact 714-883-7987.