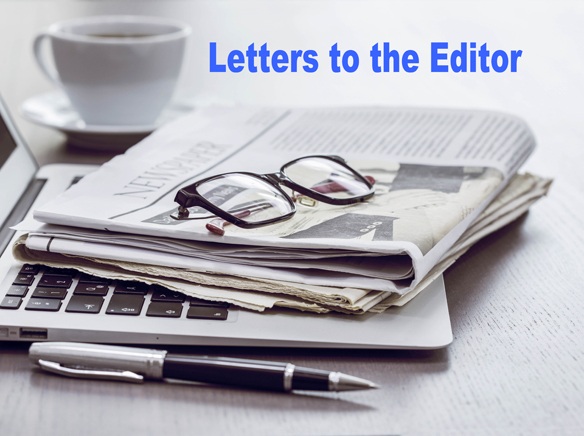 Thanks to everyone for the Car Show
The date: April 27. The day: Saturday. The location: Seal Beach, California.
What an amazing day it was, topped off by friendly weather that brought approximately 15,000 friendly visitors to Main Street. As chairmen of the 32nd annual Seal Beach Classic Car Show, I witnessed something unique for this day and age: smiles and laughter all around us; old friendships being rekindled, and new friendships being made. And all because of one common denominator: "The Car."
This phenomenon happens just once a year. It happens in this wonderful small town by the sea, Seal Beach.
My wish is that those in attendance had the same experience I had.
For approximately the past 15 years, our Seal Beach Chamber of Commerce has been the host, along with our local business, TankFarm & Co., which presented those wonderful restored and modified motorcycles.
This unique event would not take place without the approximately 75 volunteers. These gifted people are a mix of local businesses, Chamber members, Seal Beach Lions, students from Los Alamitos High School, the Miss Seal Beach Pageant and local churches. Assistance from the city of Seal Beach staff was much appreciated.
Thanks to my co-chair and good friend Tim Way and also the Sun News. Thanks also to our sponsors, including OPGI, G&M Oil, Republic Services, and Ferguson Realty. Last, but not least, thanks to Seal Beach's finest, the Seal Beach Police Department, which is led by Chief Joe Miller, Commander Steve Bowles and Commander Phil Gonshak.
My team and I are already planning on improvements for next year's Car Show. Please plan on coming. We promise it will be the best ever.
Brian Warner
Chair
Seal Beach Classic Car Show
Merge the Mutuals
Merge the Leisure World Mutuals. Has there ever been a better time? Many Mutuals are spending money on By-Laws changes. Where does this lead us if some do and some don't? There is confusion over each Mutual's corporate status. For-profit? Not-for profit? Does it matter? The failure of the merger of Mutuals 15 and 16 should be enough to tell us that a piece-meal approach will not do it. Merging the Mutuals is an all or none project.
Where does the GRF Board fit in? I've lived here almost nine years and I've never been presented with a choice for GRF representative. What about your mutual? Do you have more than one person running? Do you have any idea why we have so few people interested in serving in these jobs that give them the power to spend our money?
Have you been to their meetings? Have you been to a committee meeting? If your answer is "no," you should go. Attend a few meetings. See if your common sense tells you this is not how it should be. That's all you need: common sense and a few hours of your time.
We all know that the majority of shareholders are not engaged in our governance. They don't understand it and they don't care to spend endless hours in meetings to learn about it. It takes time to understand that our major problem is that there is no leadership over all of the Mutuals.
Many shareholders may think that it is the job of the GRF to keep our community together or to police the Mutuals. It's not their job. Each of the Mutuals is responsible only to themselves. This is why we have many different rules and regulations. Where you live dictates what you can and cannot do with your unit. For relative newcomers to Leisure World, this happened once HUD/FHA no longer had control of the management of our community (since 2003). HUD left a vacuum that has never been acknowledged or filled. HUD would never have permitted what we have today because THEY KNEW IT'S A VERY BAD IDEA and a costly one. Their primary concern was to protect their (and our) investment. Now we are on our own with no protection from the whims of our neighbors who volunteer to lead us.
How much money in legal fees would we save by merging the Mutuals? How much money would we save in the Mutual Administration Department, in the Finance Department? A lot of money. In addition to SAVING money, we could end up with a much more efficient and effective governing body. One that could be easily understood by shareholders.
Because we focus on the trees (Mutuals), we can't see the forest(community). We get bogged down in our local issues and no one is looking at the whole community. I believe the President's Council was originally supposed to provide this function. Sadly this hasn't happened. Instead, Mutual differences have only grown and continue to grow.
Where does this all end? Ask yourself what good outcome can emerge from 16 mutuals going in different directions? It was always intended for the Mutuals to merge(see policy 7010), but instead these individual corporations have strengthened. Don't look to the GRF Board or the management team to solve this problem. They have no power over the Mutuals.
For 40 years we were managed as one Mutual by HUD. For the last 16 years we have lost that cohesiveness. This is not healthy for our long-term viability. Ask the real estate agents. Many potential buyers are turned off by so many confusing rules.
We need to figure out how to re-invent ourselves and return to one community. We have a lot of talented shareholders. Surely there are some who can step up, work together, and with professional help make this one community that works for all of us.
Anne Walshe
Leisure World, Mutual 9