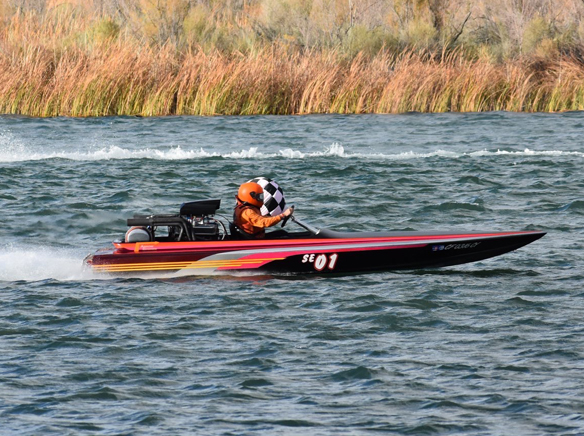 Seal Beach resident Jamey Tavares is in his 2nd year racing with the Southern California Speed Boat Club and is starting make some noise. This past November he finished in 1st place overall in his class, Sportsman Extreme (SE), for the 2019 season.
His boat, named "The Gambler," is an 18-foot Flat Bottom Chevy 350 small block. Tavares' love for boats started when he was very young when his parents bought an old 1966 circle track racer, and his Dad still has that boat.
Tavares races all over the country throughout the year, Lake Ming, Bakersfield, Snake River, Idaho, Long Beach Marine Stadium and The Blue Water Regatta at Parker, AZ.